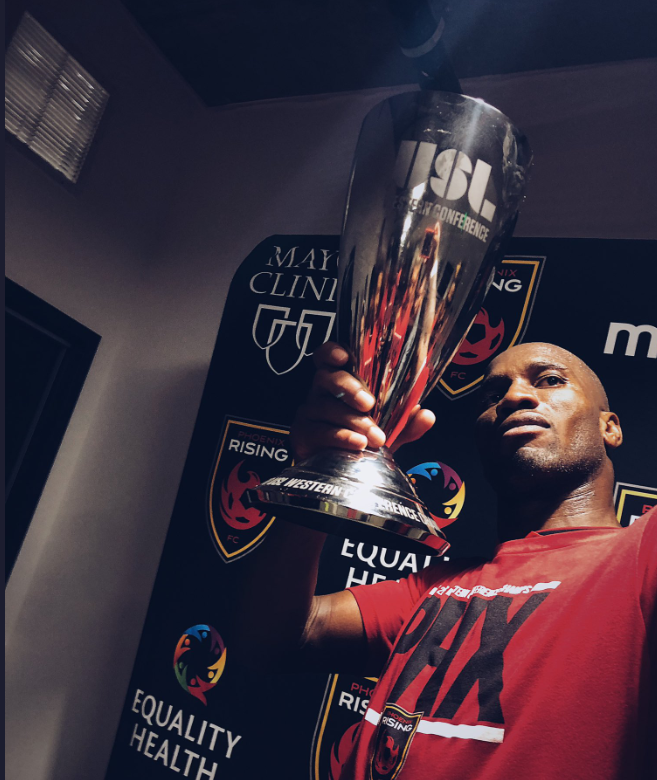 Drogba fires Phoenix Rising to conference crown
In spite of being 40 years old, Drogba displayed his clinical nature in helping his side secure a victory, and consequently the Western Conference crown in the United States League.
Phoenix Rising beat orange County 2-1 to win the Western Conference Championship, which has set up a clash with Eastern Conference champions Louisville City on Thursday for the overall USL title.
Drogba's side were in front early in their match with Orange County, netting after 2 minutes to put themselves in the driving seat in the crunch match.
Then the Chelsea legend stepped up and scored in the 73rd minute to make the points safe and secure his side's status as champions.
There was a late bit of tension in the game, as Orange County halved the deficit late on through Koji Hashimoto, but Phoenix clung on to take the spoils and the title.
November 4, 2018
Thursday marks a potential last finale for Drogba; his contract is due to expire at the end of the month, and in spite of his sharp finishing, it could be time for the 40 year old to bring an end to his marvellous career.
Drogba joined Phoenix Rising in April 2017 as a co owner of the club, marking himself as the first ever player-owner of any club in football history.