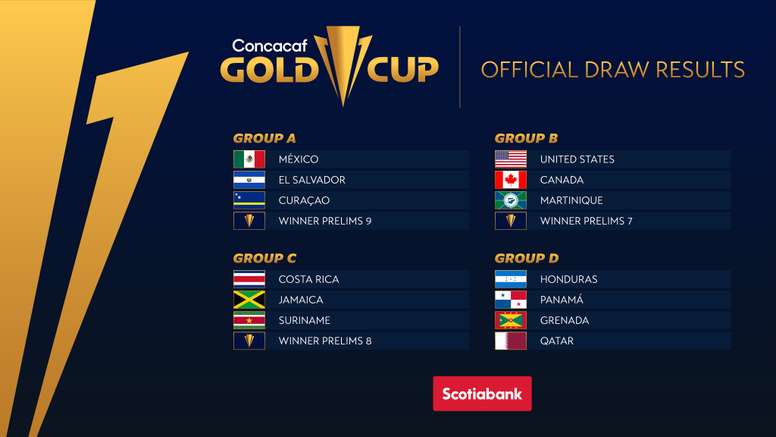 Draw made for 2021 Gold Cup
The participants for the 2021 Gold Cup now know who will be in their groups at next year's tournament. The draw followed COVID-19 protocols.
Only those responsible for taking the balls out of the drums and the presenters were present for the draw, while national team representatives watched from home.
Firstly, the preliminary rounds were finalised, which sides with the lowest rankings must compete in to secure a place in the group stage.
So, the match-ups for the preliminary stages are as follows:
Round One

Matchup #1: Haiti vs St. Vincent and the Grenadines
Matchup #2: Guatemala vs Guyana
Matchup #3: Trinidad and Tobago vs Monserrat
Matchup #4: Cuba vs French Guiana
Matchup #5: Guadeloupe vs Bahamas
Matchup #6: Bermuda vs Barbados

Round Two


Matchup #7:
Winner Matchup #1 vs Winner Matchup #6
Matchup #8:
Winner Matchup #2 vs Winner Matchup #5
Matchup #9:
Winner Matchup #3 vs Winner Matchup #4
Of these 12 teams, only three will remain. They will qualify for the group stage that was also drawn on Monday and is as follows:
Group A: Mexico, El Salvador, Curacao and Winner Prelims 9
Group B: USA, Canada, Martinique and Winner Prelims 7
Group C: Costa Rica, Jamaica, Suriname and Winner Prelims 8
Group D: Honduras, Panama, Grenada and Qatar.
September 29, 2020