Dortmund put 120 million euro price tag on Bellingham

BeSoccer
1 month ago
3.2k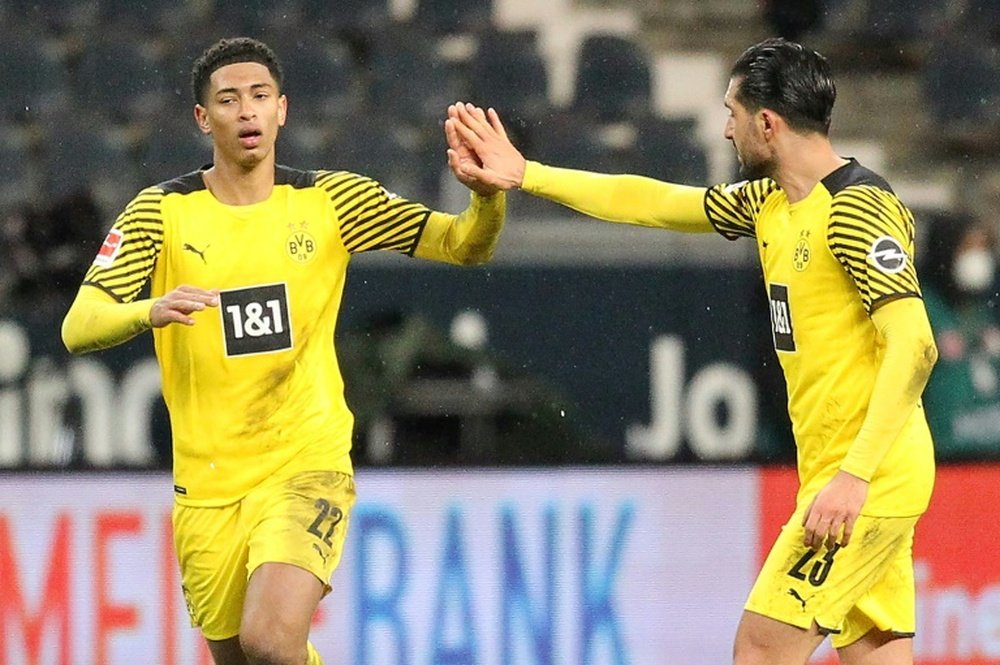 Bellingham's 120 million euro price tag. AFP
Ever since the conclusion of the 2021/22 season, rumours spread linking Jude Bellingham to clubs such as Chelsea, Real Madrid and Liverpool. 'Los Blancos' are adamant that they will wait until 2023 before making an offer for him, but they will follow the young Englishman very closely.
Due to such interest, Dortmund are conscious of how much their player is worth and they will not be letting him go easily. In recent days, a price tag of 100 million euros has been mentioned. However, the German outfit have themselves increased this figure.
According to 'Bild', Borussia Dortmund will not engage in any form of negotiation for less than 120 million euros for Bellingham. He is contracted at the club until 2025.
Moreover, his performance in the season just gone boosted his market value after he broke his personal records. He finished the campaign with 44 starts, six goals and 14 assists.
If Chelsea, Real Madrid or Liverpool want Jude Bellingham they will have to place a serious cheque on the table now, or in 2023.
Mentioned in the news story
La Liga

Bundesliga

Premier League

B. Dortmund

Chelsea

Real Madrid

Liverpool

Jude Bellingham