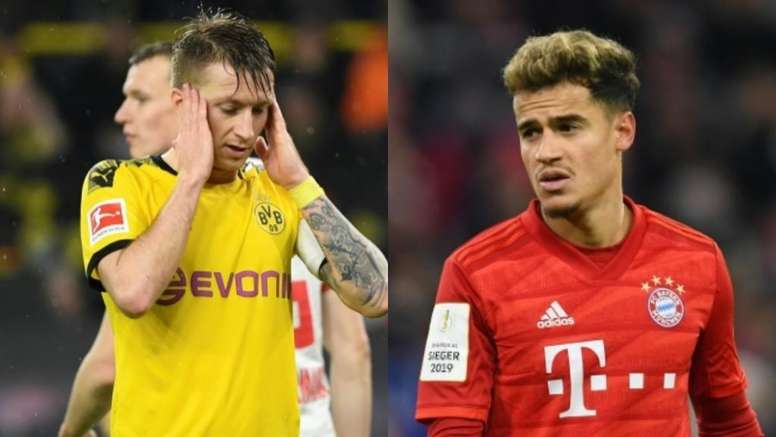 Dortmund-Bayern: Reus, Coutinho and the big absentees
On Tuesday, the world of football comes to a standstill. The Bundesliga is the biggest attraction for fans right now, but there is a Borussia Dortmund-Bayern title at stake. There's a lot of excitement about seeing big stars.
It's a shame they won't all be there. The wailing is two-way. Marco Reus is Lucien Favre's big loss, while Hansi Flick will be without Coutinho.
Although these are attacking pieces for which there are good spare parts available today, this will spoil the show a little. And they won't be the only ones.
The locals, as well as their captain, will be without Dan-Axel Zagadou, who has a ligament problem in his left knee. The broken defence can be confirmed if Mats Hummels, a former Bayern player, does not arrive on time. He suffered problems against Wolfsburg and is in serious doubt.
More hope is presented by Axel Witsel, whose muscular complaints could be over.
As for Bayern's losses, Flick has more than assumed them because they are not new. We are talking about Niklas Süle, who tore his ligaments at the beginning of the season and forced the conversion of Alaba and Davies, and Tolisso, who was operated on an ankle since late April.