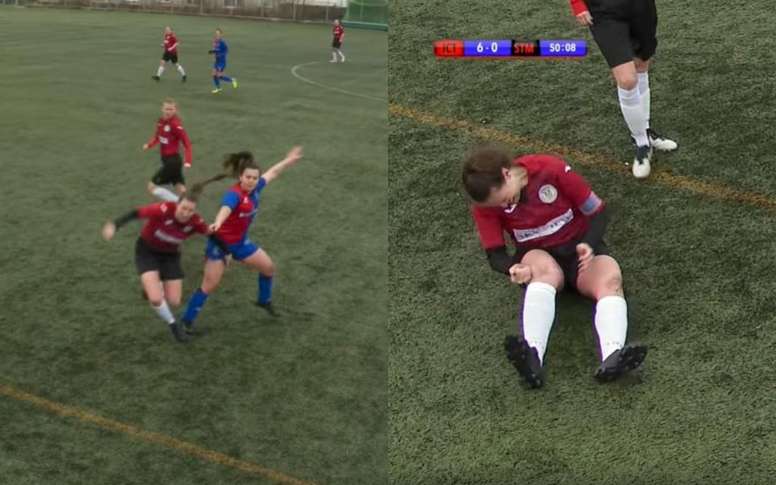 Disclocates knee during the match and tries to put it back into place: by hitting it!
St Mirren ladies were playing Inverness Caledonian Thistle ladies in the Scottish Women's Premier League. In a fight for the ball, the captain Jane O'Toole collided with an opposition player, falling on the park in an awkward position.
A passage of play which saw her dislocate her knee, when the player herself decided, with all the coolness in the world, to try and put it back into place herself by hitting it.
When her teammates realised the situation, they didn't hesitate in letting the club medics know, who went on to help her.
But O'Toole's waste of strength didn't stop there as, with the knee back in place, she continued playing the match normally, something that surprised Inverness Caledonian Thistle so much that they decided to share it on their official YouTube channel.