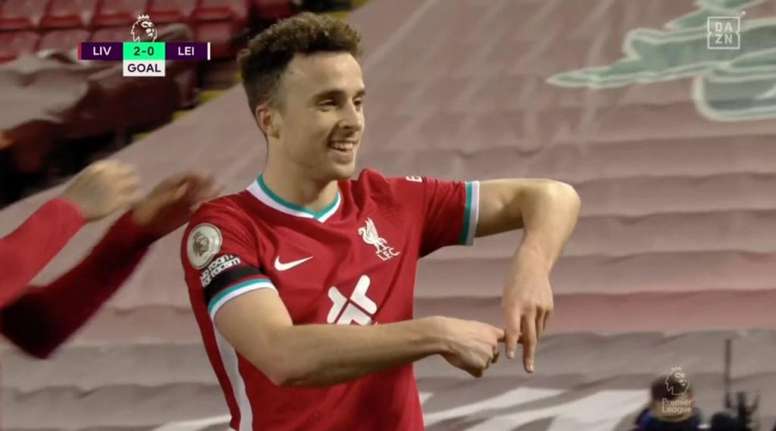 Diogo Jota can shine without Salah
He has barely just arrived at Liverpool but it seems like he has been playing in red all his life. Klopp is discovering that no matter where he puts him, Diogo Jota is a great performer.
Against Leicester, he played in Salah's spot on the right side. That is to say, supplying the balls to a Firmino who many have seen eclipsed by the Portuguese forward in recent games.
But Diogo Jota is more than that. This wonderboy has goals in his DNA, and against the Foxes he proved it again. He struck in the 41st minute of the match.
Robertson put a perfect cross into the area, which Jota went to. Which he finished perfectly, anticipating the rival defenders, and Roberto Firmino.
It's the fourth that he has scored in the Premier League with Liverpool. The fourth he scored at Anfield in his first four home games, making him the first Liverpool player to do so in the club's history.