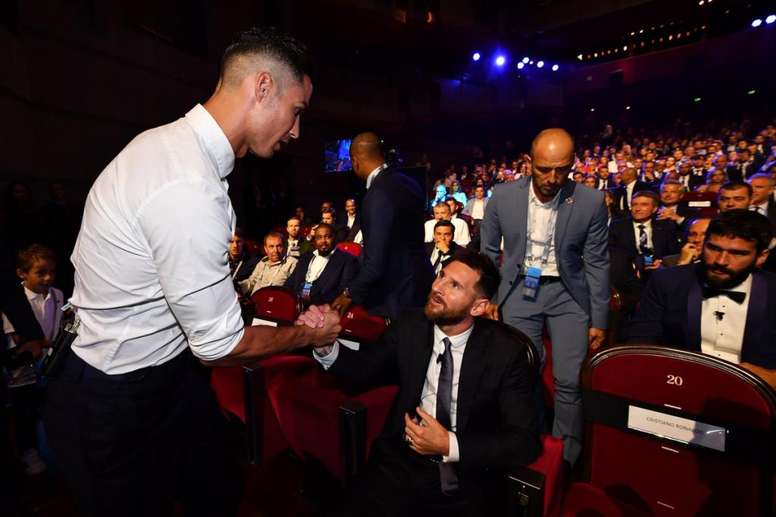 Dinner with Cristiano, the cold shoulder to Griezmann, and a warning to Dembele
His progress with his current injury, the situation around his buyout clause and his opinion about the Neymar operation were the dominant topics in Lionel Messi's interview with 'Sport'. But there was much more to it than that, of course.
Lionel Messi's living legend status often means that any interview will lead to breaking news and big statements, including rivalries and other big names in the sport. And the biggest rival of them all, Cristiano Ronaldo, was indeed a part of it. The two stars were seen in a very friendly exchange during the UEFA Champions League draw event, with the Portuguese star saying they had not had dinner yet but it could always happen in the future.
Messi defended what has always been his opinion on the Portuguese striker. "I've always said that I have no problems with him, that we are not friends because we have not shared a dressing room. We always saw each other in galas or award ceremonies. I don't have a problem with him. Even at the last event is when we talked the most and were the closest. I don't know if there will be dinner because I don't know if we will cross paths, because we both live on different sides of the world and we both have our own commitments. But if it happens, no problem," he insisted.
He does however share the dressing room with Antoine Griezmann. There was a lot of talk about Messi's supposed cold shoulder to the Frenchman. A theory that may still be true, as his words in the interview did not entirely deny those claims or dismantle the rumours.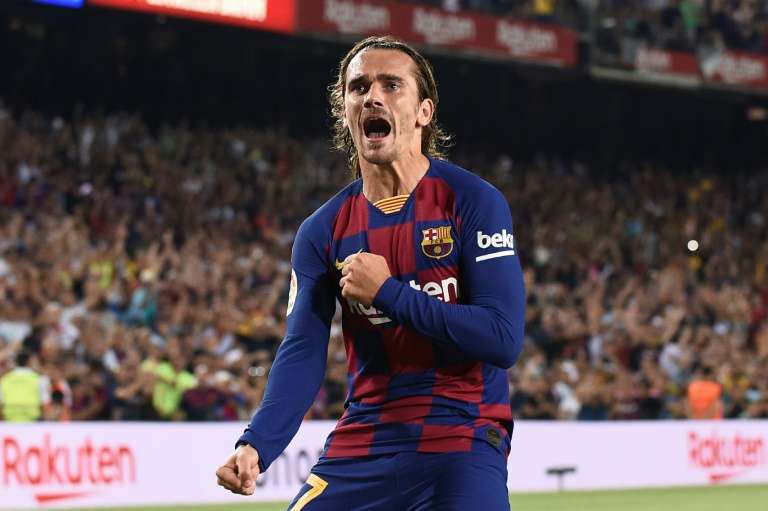 "I don't really know him, because since I arrived I've been injured, I train on the sidelines. I don't train much with the group. They went on tour and when they came back I was only with them for a bit in the dressing room. But I'm not in training. We will have the opportunity to share many things down the road," he said.
Regarding Dembele, he gave him some very paternal advice, because he expects the best from him. "He has impressive conditions, he can do whatever he wants. He is very young and this year is very important for him to make the leap that all Barcelona fans want," he began saying. But it was not all positive.
"He must make the change to being a professional, and make it stick. His goal has to be to triumph in Barcelona, as he wants. I hope he doesn't have the same bad luck he had these years with injuries because last year, when we needed him the most, he got injured. I hope that does not happen this year and he can show his quality, which we all know is there. As a player he's impressive," he confessed.A
Additionally, he also spoke about that fateful day in Anfield where Barcelona where eliminated by Klopp's Liverpool, making sure to not put any blame on Valverde: "When these things happen everyone thinks the worst because the objectives are not met and something similar had happened to the previous year, but this time even worse. As I said at the time, it was our fault. The coaching staff had nothing to do with the game we played. Until then we had had a great season, dominating the league from start to finish, qualifying for the Cup final."
He also talked about the tragic death of Luis Enrique's daughter Xana, which has understandably shaken up all those who knew him. "It was something terrible, something no one expected, even though we knew a little bit about how the treatment was going. It's the news you never expect, let alone from such a young person. Unfortunately, this happens a lot in the world, but for it to happen to someone so close to you... We lived important moments with her, from going to school with some of our children, and being friends with some of our own children too. It was a terrible thing. It's a part of life and one of those things that have no explanation and we have all been dealing with it; we are all very sorry for their loss."