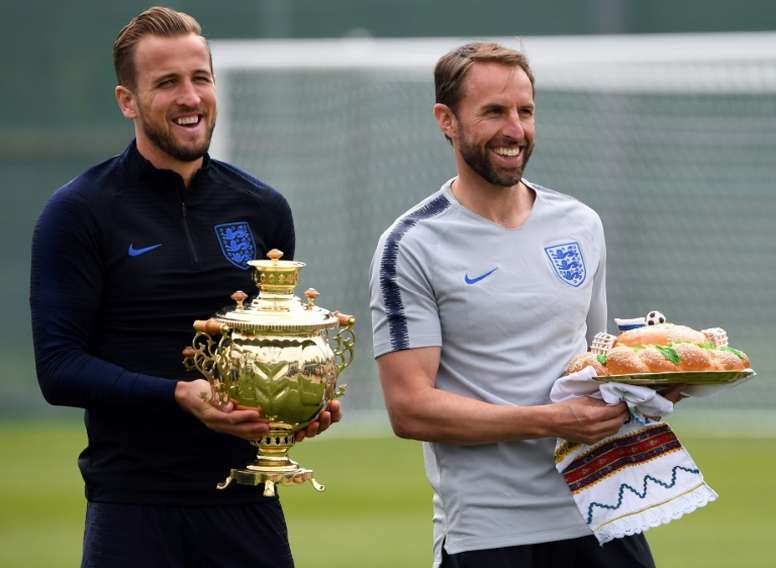 Dier: 'Cool Southgate keeping it calm for England'
A day after touching down in Saint Petersburg, England held an open training session in nearby Zelenogorsk watched by hundreds of excited young fans.
Harry Kane was presented with a trophy by women in traditional local dress while an announcer introduced players one by one to the squealing Russian children.
It made for a relaxed and cheerful atmosphere, contrasting with the sometimes fraught build-up to the tournament, particularly recent controversy involving Raheem Sterling.
Sterling was criticised for having a tattoo of a gun inked on his leg but Southgate responded by starting the midfielder in a friendly win over Nigeria.
The manager's loyalty amid the sometimes feverish atmosphere generated by England's media and public expectations has not gone unnoticed.
"I think just the way he has carried himself, I think that rubs off on the players," Dier said.
"It's his calmness, the way he handles situations within the group and difficult situations that always occur before tournaments.
"I think the squad really appreciate that and we have massive respect for the way he does it."