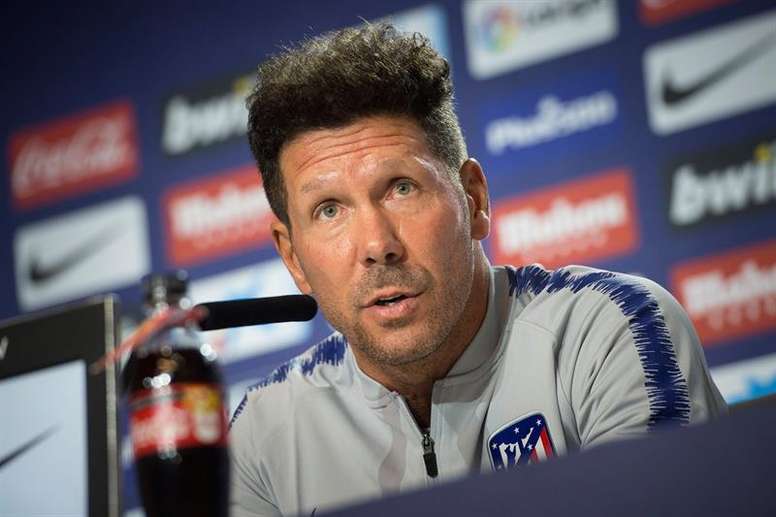 Diego Simeone: 'I will never sign my son'
The striker made an instant impact on international football after he scored on his debut for Argentina in a game against Guatemala.
Giovanni has also been impressive in club football, netting 14 times for Fiorentina last season and scoring once already this season.
Despite his son clearly being an emerging talent in the game, Atletico Madrid boss Diego Simeone claims that he will never manage his son.
"He is a boy who has everything, but, unfortunately, I will never sign him" the coach told 'Marca'.
"'I never want to say never, but it's very difficult to have your kid in the dressing room, both for him and for the relationship.
"If, in five or six years, he becomes a more important figure than he is, we'll talk about another situation. Maybe the day that I'm not at Atletico Madrid, he will be able to go."