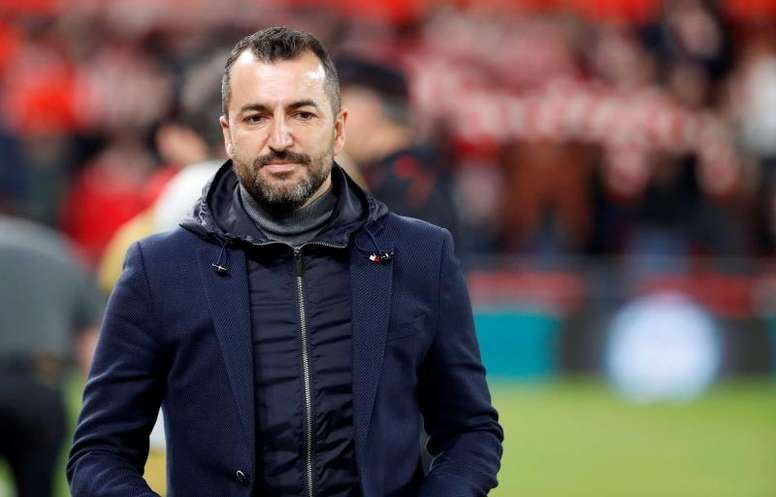 Diego Martínez highlights the defensive strength of Teuta
The Granada coach appeared in Durrës (Albania) at the official press conference, minutes before his team completed the last training session at the Niko Dovana Stadium before the match, which is in the second qualifying round of the Europa League.
"We are making our debut in this competition and in Europe after 90 years of history. Fifteen years ago Granada was in the third division and now it is a great dream for all of us to be here", said Diego Martínez.
About Teuta, current Albanian Cup champion, he said that "it is a team with a good state of mind", since "it's coming from qualifying from one stage to another in the Europa League and from winning the cup in Albania", highlighting that since the loser will be eliminated they will be a "competitive" opponent.
"Teuta is a team that takes advantage of its resources and mentally it is resistant, it is strong defensively and if it goes up on the scoreboard it will be difficult. They have fast wingers and they take advantage of the direct game and counter-attacks", he added about his opponent.
He added that Granada is a team that "adapts well" to games and that it can make use of "different styles", without mentioning that the Andalusian team is the favourite to win.
"If we have got to Europe it is because we have overcome being the favourite or not, that mentality is very important", he added.
The Granada manager added that they have "the opportunity to live out this dream" thanks to "the day to day and hard work of the players", and that from now on they have to "work and fight".