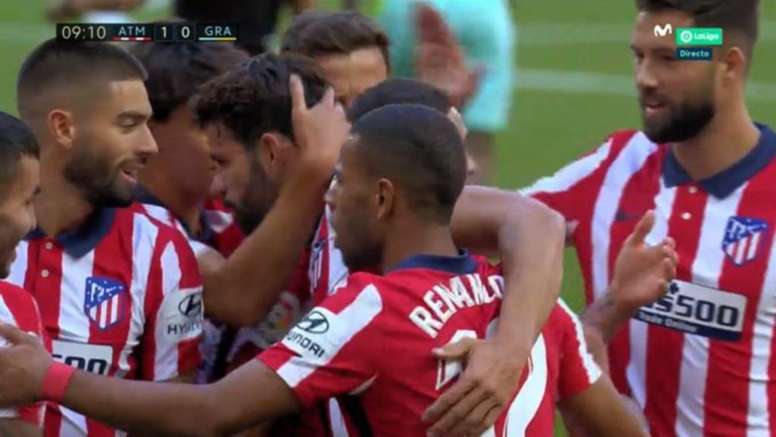 Diego Costa answered Suárez's signing with Atlético's first goal of the season
The departure of Alvaro Morata and the arrival of Luis Suarez, all in the same week, left Diego Costa as the leading candidate for the '9' position against Granada. And the Spanish-Brazilian took advantage of that with the Uruguayan starting on the bench.
Diego Costa, nine minutes into the game, opened Atletico Madrid's goalscoring record for the campaign with a header inside the area.
The move was created by Ángel Correa from the right-hand side. The Argentinean, criticised by many but idolised by Simeone, put a measured cross into the middle of the area.
There Diego Costa appeared to head the ball downwards, just out of reach of the goalkeeper. A powerful, well-placed header by the forward.
Minutes later, Atletico Madrid had the opportunity to extend their lead with a penalty, but Rui Silva predicted Saul's shot and stopped the penalty.