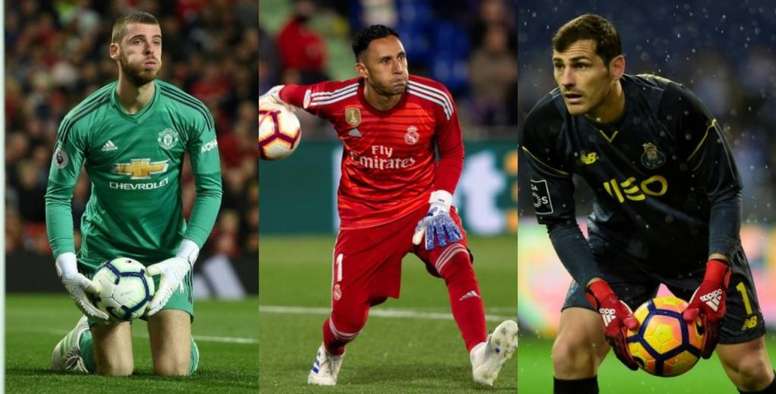 Keylor Navas keeps crossing paths with De Gea and Casillas
Destiny is stubborn and he is determined to keep on bringing David de Gea and Keylor Navas together. Both goalkeepers are two of the best in existence today, but neither is sure of where they will be playing in a mere few months.
De Gea could renew his contract at Manchester United for one more season, but could also end his English adventure and change it for a new cycle in Paris Saint-German.
Meanwhile, Keylor Navas has been shut out of Zidane's Real Madrid, wich means he is one of the great candidates to land in Manchester this summer. This of course depends on De Gea's continuity, as the Costa Rican is looking to play for a team where he would feature as the first choice.
'COPE' reported that Keylor Navas has been studying English for some time, convinced that his future as a professional goalkeeper will be in the Premier League, although nothing is yet clear.
Of course, there is always more to this kind of rumour. As reported by 'AS', Iker Casillas, who would put an end to his time in Porto after the heart attack suffered last May 1, could also be replaced by Keylor Navas.
For his part, Jorge Mendes is already working on the future of both De Gea and Navas, trying to complete a maneuver in which he has been immersed for months, which would end with the Spaniard in Paris and the Costa Rican in Manchester.