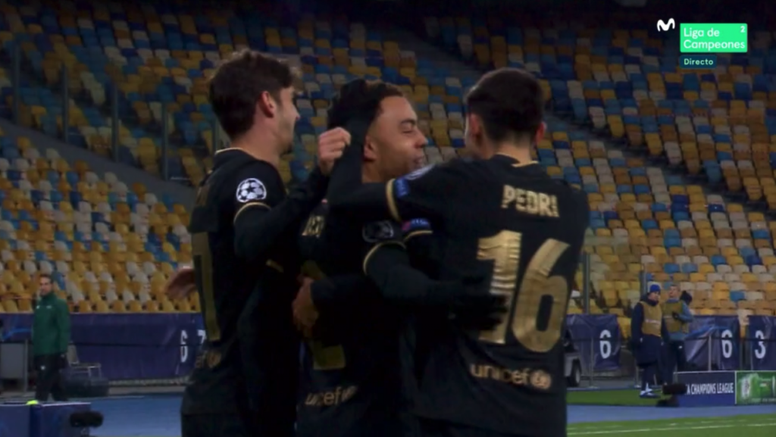 Dest gets first Barca goal against Kyiv
Sergiño Dest has now scored for Barcelona. The American full-back made it 0-1 against Dynamo Kyiv.
The goal came thanks to Braithwaite, although the Dane assisted his teammate involuntarily.
In the 51st minute, Dest arrived in the area and got a ball that the Dane was unable to control. From behind, the full-back appeared at great speed to plant himself in front of the goalkeeper, albeit at a slight angle.
Despite not being a striker, the American scored a great goal into the far post with his right foot that beat the Dynamo Kyiv keeper and finally opened the scoring in Kyiv.
Braithwaite was the protagonist again not long after, as it was him who made it 0-2 after scoring a good long ball at the back post.