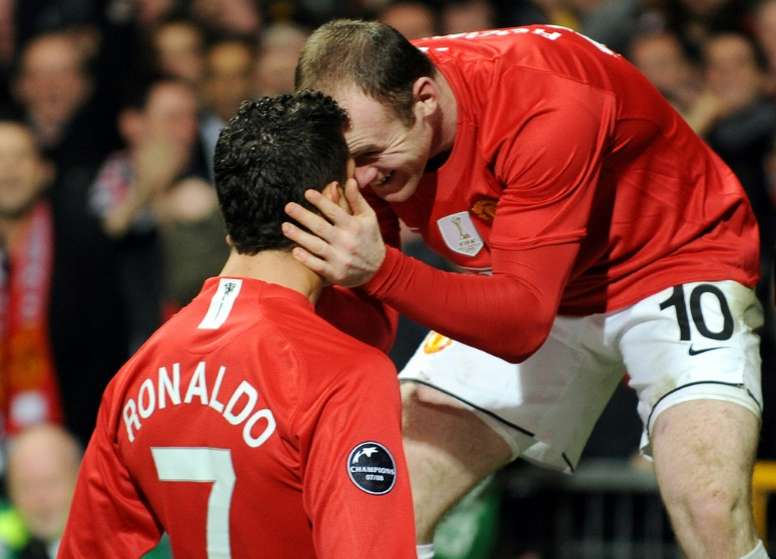 "Despite my friendship with Cristiano, I would go for Messi"
Wayne Rooney used his column in 'The Sunday Times' to give his opinion on the Leo Messi and Cristiano Ronaldo debate. Despite being teammates and friends with the Portuguese, he chose Messi.
The striker is well aware of the two Champions League finals Man Utd lost at the hands of Messi and Barcelona back in 2009 and 2011.
"Despite my friendship with Cristiano, I would choose Messi as the best. I also enjoyed watching Xavi and Scholes. It's the different things in Messi's game. I can't remember seeing Messi score when he has hit the ball as hard as he could. He just rolls them in, makes it so easy," Rooney began.
The ex-Man Utd player praised the Portuguese for how he has always taken football: "Ronaldo wasn't as focused on goals when we started playing together but you could see that all he wanted was to be the best player in the world. He practised and practised and began to produce. Cristiano has become an incredible scorer and he and Messi are arguably the best two players the game has seen," he continued.
Rooney then continued expressing his admiration for Leo: "Ronaldo is ruthless in the box, a killer. But Messi will torture you before he kills you. With Messi, you just get the impression he is having more fun. That said, those two have completely changed the game in terms of goalscoring numbers and I don't think they'll ever be matched," the former United man concluded.
The comments from the former England international comes just a few hours after David Beckham made similar comments about Messi.