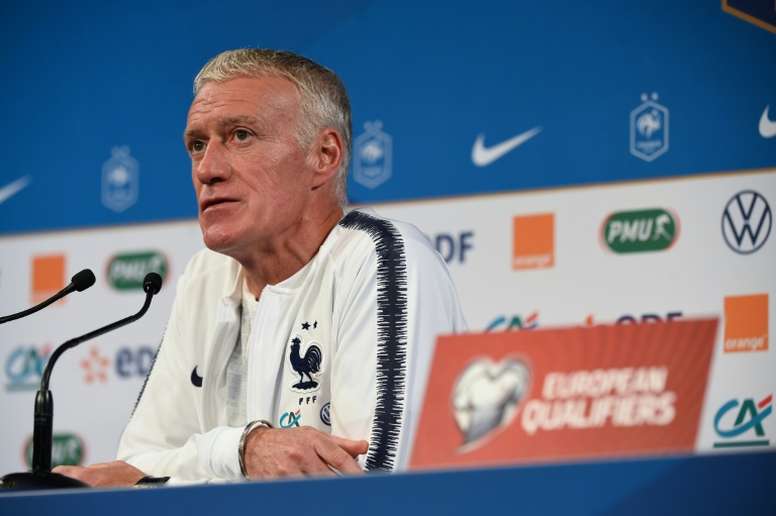 Deschamps responds to Zidane's defence of Benzema
Although Karim Benzema is in one of the best moments of his career, France still haven't called up the Real Madrid striker. The 'Valbuena case' continues to be prominent so that is why he doesn't play for them, and under this circumstance, Zinedine Zidane came out in his defence.
"He's always wanted to play for his national team. I don't know what's going on, but for me, Karim is the best footballer and he would fit," Zidane said a few days ago at a press conference where he put Benzema on par with Cristiano.
As a result, the press asked Didier Deschamps his opinion on the words of the Madrid manager. Deschamps responded to this with normality at the French training camp.
"I have no problem with him saying that. He is the manager of Real Madrid, so his role is to talk like that," said Deschamps, who, despite never having come to assess the situation of Karim Benzema, it does not seem he is going to call up the Madrid striker.
Of course, the decision does not necessarily have to be made by the manager. Just remember the words a year ag of the French Football Federation (FFF) president, Noël de Graët, who already put an end to Benzema's career with the national team.
"I don't have anything against Karim, he's always been good, but I think the national team is over for him. Something that, by the way, did not feel too good to a Benzema who said he did not want to know anything else about the matter. "Forget me" and "leave me alone", Benzema said on social media.