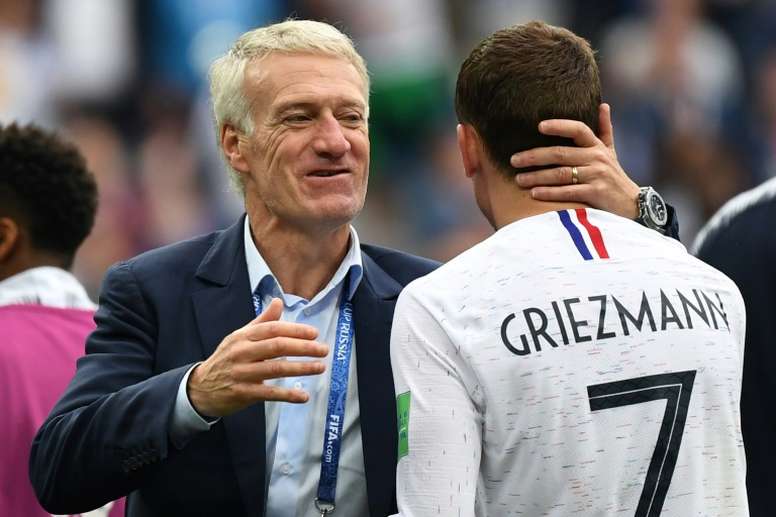 Deschamps only fourth person to be in World Cup final as manager and player
'Les Bleus' won their first ever World Cup on home soil as a tough defensive midfielder by the name of Didier Deschamps lifted the trophy at the Stade de France to send the entire nation in to a football-loving frenzy.
Now, two decades later, the 'water carrier' has guided his team to their first World Cup final since 2006 becoming only the fourth man to play and manage in a World Cup final.
Luckily for Deschamps, two out of the three other men to do have done it before won the trophy as a coach too.
The first was Brazilian Mario Zagallo, who won the World Cup with his national side in both 1958 and 1962 in sides that featured legendary player Pele as a young player.
Just 8 years after his second win as a player, he was the coach of the famous 1970 Brazilian team that is considered the best in history by many, again featuring Pele as a major part of the team. Ironically, Zagallo was manager of his national team again when Deschamps's side won in 1998.
The second man to achieve this was none other than the legendary German defender Franz Beckenbauer. Like the current French coach, Beckenbauer captained his country to a World Cup win in home territory in 1974 as he managed to nullify the threat of another legend of the game in the final, Johan Cruyff.
'Der Kaiser' repeated his feat as a player by leading his West German side to the final in 1990 as a coach, where they won against an Argentina side that had beaten them four years previously in Mexico.
In that team was the third man on the list, Rudi Voller, who scored on three occasions as his side reached the final in Rome.
12 years later, the former striker lead his German team to a World Cup final as a manager in South Korea, but unfortunately lost out to a Brazil side including Ronaldo and Ronaldinho.
Deschamps now becomes the latest person to join this illustrious list, with only one question remaining: will he experience the ecstasy that Zagallo and Beckenbauer felt, or the sorry that Voller experienced, when his opportunity comes on Sunday?