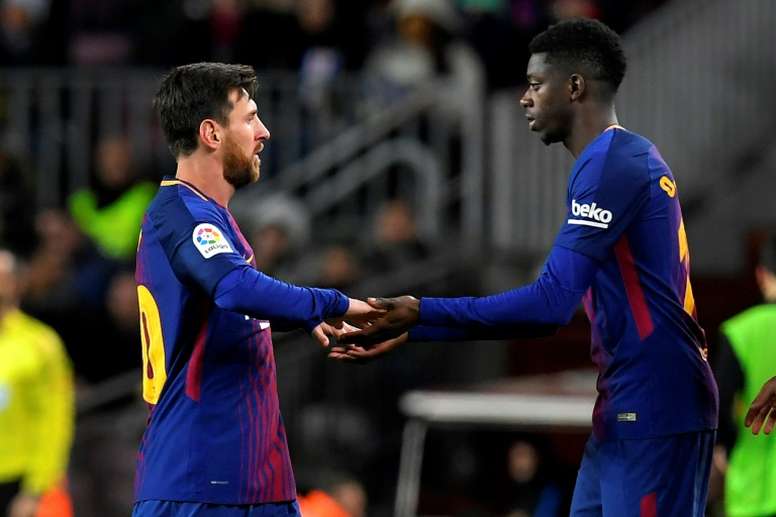 Dembele set for Supercopa showdown
Although not known to many football spectators outside of Spain's most famous autonomous community, it will still be a fiesty encounter when Barcelona and Espanyol battle it out for bragging rights at the Camp d'Esports de Lleida on Wednesday.
Ernesto Valverde has trusted the responsibility of bringing home the trophy to their young French forward, who arrived as the club's most expensive player in the summer, tasked with the near-impossible void of replacing Neymar.
Fast forward to the present day and Dembele has been sidelined for almost four months, playing just 395 minutes in nine official matches (seven in La Liga, two in the Copa del Rey and one in the Champions League), in which he has provided two assists - both to Luis Suarez.
Amid a backdrop of concerns over the player's lifestyle - nights out and fast food - and his lacklustre warm-up during the match against Atletico Madrid at the weekend, he now has his chance to shine.
A glistening star amongst players normally relegated to the substitute bench or reserves, in a squad including one eight names from the first team: Cillessen, Ortola, Denis Suárez, Dembele, Paco Alcacer, Digne, Andre Gomes, Alexis Vidal, Yerry Mina, Aleña, Palencia, Cuenca, David Costas, Miranda, Hongla, Mcguane, Rivera, Perez, Abel Ruiz and Ballou.