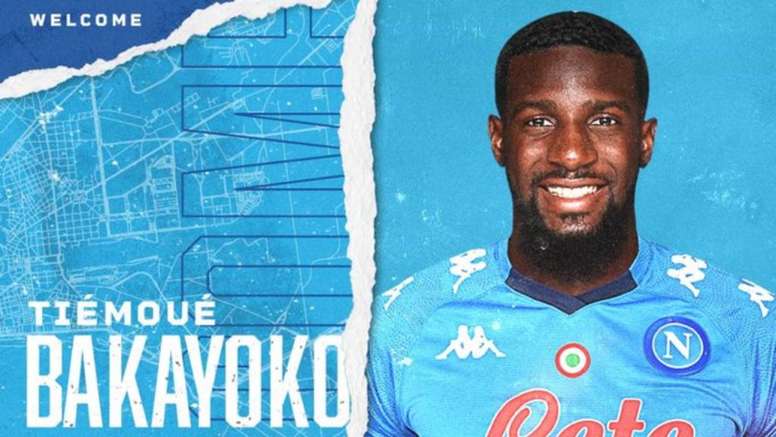 Deadline day as it happened
00:00 Torreira signs for Atlético
Atlético Madrid have completed the signing of Arsenal midfielder Lucas Torreira on loan until the end of the season.
00:00 OFFICIAL: Thomas moves to Arsenal
Atlético have confirmed that Thomas Partey has signed for Arsenal. The Gunners shortly made the deal official minutes later.
23:30 Celtic secure loan deal for Uruguayan international Laxalt
Celtic signed Uruguayan international Diego Laxalt on a season-long loan from AC Milan on Monday.
23:15 Todibo goes to Benfica on two year loan
Jean-Clair Todibo, Barcelona player, will play the next two seasons at Benfica. He will do so on loan with a contract that will have him in Portugal until 2022.
23:00 BREAKING: Cavani signs for Manchester United
Manchester United have announced the signing of Edinson Cavani on Monday evening. The player signs on a free after his contract at PSG expired and has signed for one year.
23:00 Bayern loan Cuisance to Marseille
Mickaël Cuisance, Bayern Munich midfielder, will play on loan at Marseille this season, in a deal that was done on deadline day.
22:46 Boca Juniors loan Marcone to Elche
Boca Juniors midfielder Iván José Marcone will 'cross the pond' to play for Elche on loan this season.
22:35 Roma sign Smalling from Man Utd
Roma signed English defender Chris Smalling on a permanent deal after a successful spell on loan from Manchester United, the Premier League club confirmed on Monday.
22:30 Deulofeu to sign for Udinese on loan
Gerard Deulofeu will play this season at Udinese. The Spanish winger will arrive at the Serie A after leaving Watford on loan, the team that went down last season.
22:19 Rafinha could leave in the last hours of the market... to PSG!
There are barely a few hours left in the market but at Barcelona you can always make a last minute departure. Rafinha has options to leave Camp Nou for PSG.
22:00 Negotiations between Barca and City for García break down
'La Gradería' of the radio station 'SER' affirm that the negotiations between Barcelona and Manchester City for Eric García have broken down. The latest offer from Barca was around 17 million euros, but the English side will only accept 20, according to Fabrizio Romano.
21:30 Cavani now in England to complete medical
Edinson Cavani is now in the United Kingdom. The Uruguayan striker landed on Sunday evening and prepared himself to undergo the medical, indispensable requirement to sign for Manchester United.
21:27 United's move to take Dembélé
Until the transfer market closes, Dembélé's future is up for grabs. Manchester United has a possible avenue open to take the French player as Barcelona did with Coutinho and Bayern.
21:15 Laxalt to sign for Celtic from Milan
According to Gianluca Di Marzio, the Uruguayan Diego Laxalt will leave Milan temporarily to join Celtic. It will be a season-long loan.
21:10 Villarreal loan young prospect Nicolas Jackson to Mirandés
Mirandés reported the arrival on loan of Nicolas Jackson, who is temporarily leaving Villarreal's youth teams to play in the Spanish second division.
20:30 Kalinic signs for Hellas Verona
Atlético Madrid and Hellas Verona formally announced an agreement for the transfer of Nikola Kalinic. The striker had no room in Simeone's plans after the arrival of Luis Suárez. In fact, he was on loan at Roma last season.
20:25 Diego Perotti changes Roma for Fenerbahçe
Roma and Fenerbahce officially announced a transfer agreement for Diego Perotti, who signed a two-year contract in the Turkish League with an option for one more season. It will be the footballer's first experience in the Turkish league.
19:35 Italy winger Chiesa moves to Juventus on loan
Juventus have signed Italy winger Federico Chiesa on a two-year loan, Fiorentina announced on Monday just hours before the close of the transfer window.
19:30 OFFICIAL: Manchester United sign Telles
Manchester United have completed the signing of Porto full-back Alex Telles. He has signed a four-year deal with the club.
19:27 Chelsea loan Bakayoko to Napoli
Napoli announced the agreement reached with Chelsea for Tiémoué Bakayoko's loan. The 26-year-old midfielder, who has no place in Frank Lampard's squad, will play at San Paolo until June 2021.
19:16 OFFICIAL: Bayern close the market by signing Bouna Sarr
The transfer market in Germany is now closed. Bayern Munich announced just minutes before it closed Bouna Sarr's signing. The deal is valued at about ten million euros.
18:50 Guendouzi signs for Hertha Berlin
Hertha Berlin have signed Arsenal midfielder Matteo Guendouzi on a season-long loan on Monday. The player will head to Germany after falling out of favour at the Gunners.
18:49 Rekik signs with Sevilla until 2025
Karim Rekik's transfer to Sevilla is now official. The defender, as announced by the Seville club, has signed a contract for five seasons, until 2025, and comes from Hertha Berlin. Several media sources put his signing at four million euros.
18:30 RB Leipzig sign Justin Kluivert on loan
Justin Kluivert will play this season for RB Leipzig. The Dutch forward arrives at the German side on loan from Roma.
18:18 "We want Depay to come and he wants to too"
Ronald Koeman wants to close the signing of his compatriot this Monday before the market closes. According to the manager, the player also wants to go to Barcelona.
17:45 Bremen sell ex-Everton midfielder Klaassen back to Ajax
Bundesliga side Werder Bremen confirmed Monday that Netherlands playmaker Davy Klaassen is returning to Dutch giants Ajax.
17:30 Last offer from PSG for Dele Alli
PSG will exhaust all possible options to get Dele Alli on loan. Tottenham already stood firm, but the French club have increased their offer on deadline day.
17:26 OFFICIAL: De Sciglio leaves Juventus and goes on loan to Lyon
Another move that not many saw coming, rumours pointed to Sevilla or even Barcelona. Juventus have announced the exit of Mattia De Sciglio, who is leaving on loan to Olympique Lyon for the 20-21 season.
17:00 Douglas Costa returns to Bayern on loan
Bayern now have in their ranks a player that they know very well. Douglas Costa, who played in Munich between the 2015-16 and 2016-17 seasons, returns on loan. He signs from Juventus and until June 2021.
16:40 Choupo-Moting signs for Bayern
Maxim Choupo-Moting, who was free after leaving PSG, has signed for Bayern Munich until June 2021. The 31-year-old forward, who had a secondary role in the French capital, will play a similar role in Germany, where he will give alternatives to Hansi Flick.
16:39 Arsenal to pay Thomas Partey's release clause
Journalist Antonio Ruiz reports that Arsenal has informed La Liga that it will pay the release clause of Thomas Partey. The player has already conveyed to Atletico that he wishes to change teams and go to the Premier League.
16:15 Aouar will not strengthen Madrid on Monday
The Lyon player made very clear after the match against Marseille that he will not change teams this season.
15:30 Tottenham winger Sessegnon joins Hoffenheim on loan
Hoffenheim announced on Monday the signing England Under-21 winger Ryan Sessegnon on loan from Tottenham for the rest of the season.
15:00 PSG sign Portugal midfielder Pereira on loan from Porto
French champions Paris Saint-Germain on Monday announced the loan signing of Danilo Pereira from Porto.
14:00 Premier League pacesetters Everton sign Norwich defender Godfrey
Everton have signed defender Ben Godfrey from Norwich on a five-year contract for an initial fee reported to be around £25 million ($32 million) in the first major move of transfer deadline day.
Rekik signs with Sevilla until 2025