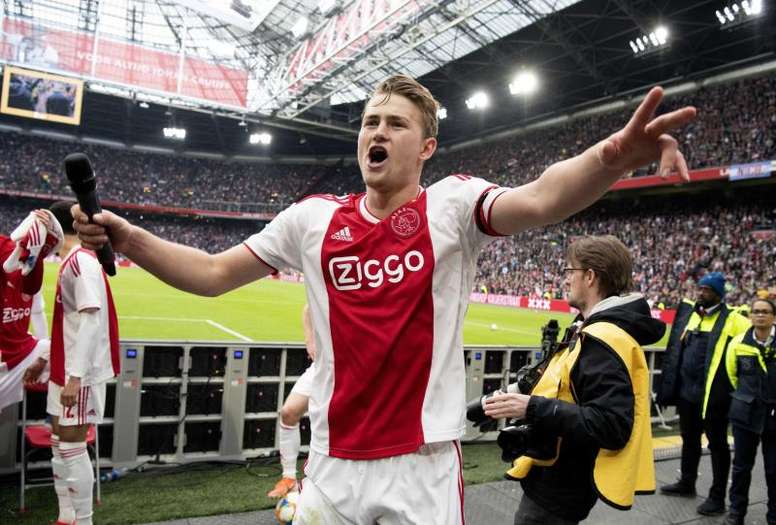 De Ligt wins Dutch footballer of the Year award
"That's good for history books and I'm proud of that," said the centre-back, whose team won the Eredivisie and the Dutch Cup this season.
The race for the 'Golden Shoe' was fought until the last moment between De Ligt and Luuk de Jong, but the Ajax central defender's good game in the last day against De Graafschap and the PSV Eindhoven striker's discreet match against Heracles turned the balance in favor of the first.
Luuk de Jong won the 'Silver Boot', while Ajax Serbian striker Dusan Tadic won the 'Bronze Boot'.
The 'Golden Shoe' is an award given by the newspaper 'De Telegraaf' and has been received by players such as Johan Cruyff, Frank Rijkaard, Ronald Koeman, Romario, Ronald de Boer and Luis Suarez, among others.
"It's a good list of names. The fact that they won this award is an additional motivation for me to get as much as possible in my career as well," De Ligt said.
The delivery gala will be held in September and, in it, the Ajax center will coincide with his still companion Frenkie de Jong, who will collect the award for the best talent of the year and will play next season at Barcelona.