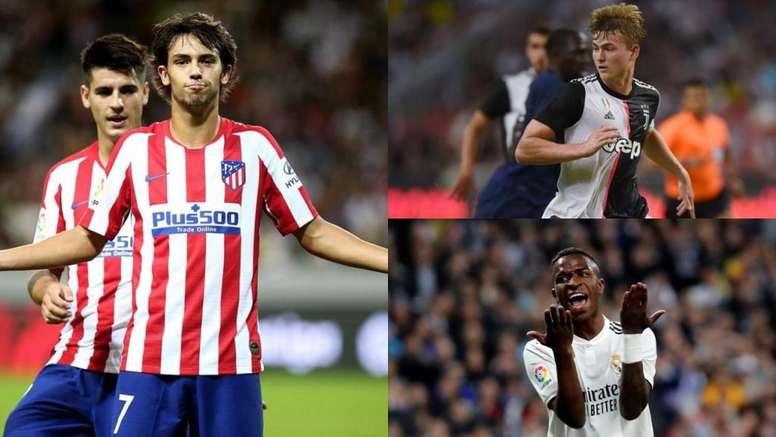 De Ligt, Vinicius and Joao Félix survive the latest Golden Boy screening
The latest list of candidates for the Golden Boy award has once again made a cut, although the list is still very long and far from claiming a winner. This August, the Italian newspaper cut out as many as twenty players from the list.
Last edition's winner was the now Juventus player Matthijs de Ligt, who could claim victory again after a stellar season with Ajax and a headline-making move to Juventus. He is now considered to be one of the most promising defenders in the world and holds a 75 million euros price tag.
Another widely talked about player to have made the list is Joao Felix. The Portuguese player became an Atletico Madrid player earlier this summer after the Spaniards paid his ridiculously high buyout clause - 126 million euros - and at only 19 years of age, he has become one of the most expensive transfers in football history. The talented player is expected to do big things for Simeone's team, and his presence in the shortlist is no surprise.
Similarly, Real Madrid Brazilian youngsters Vinicius and Rodrygo have also made the cut, along with other La Liga football players such as Barcelona's Todibo; Valencia's Ferrán Torres and Kang-in Lee; Betis' Lainez, Real Sociedad's Isak, Chukzueze from Villarreal and Lunin from Valladolid.