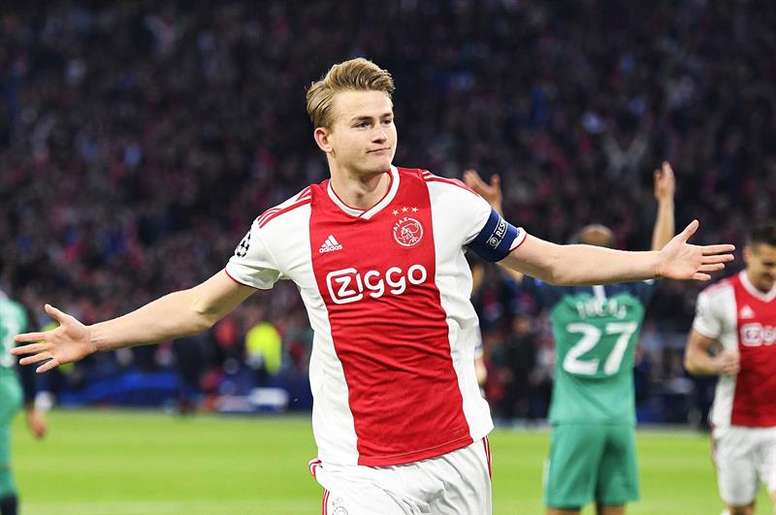 De Ligt's transfer hits a roadblock: Barca are not so sure now
With the season now over and the La Liga title in the bag, president Josep Maria Bartomeu and his team have got down to work to give Ernesto Valverde new faces, but always with the financial fair play limits in mind.
De Jong was one of the newest signings which has been done in recent weeks and the idea is to get De Ligt's approval. A defender with determination and with a personality which has increased just like his value on the field of play.
The Dutch player is aware that he can take advantage of his Ajax exit and he has not hesistated in increased his economic requests, asking to increase his salary and demanding Barca start him.
Barcelona do not seem to be willing to agree to his demands and according to 'AS', his signing is not as clear as beforehand, although there is still a long summer ahead.
De Ligt does not seem to mind if he is not with De Jong, his inseparable Ajax teammate with whom he usually goes shopping, so Barcelona cannot convince him solely based on his compatriot's presence.
The Catalan club will do everything they can to convince De Ligt, but it is clear that they will not go crazy for him if the money he asks for is too much.