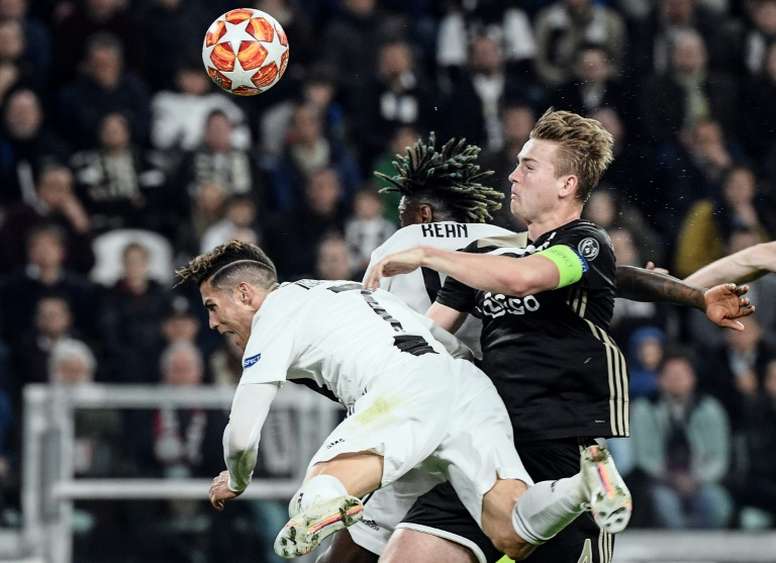 De Ligt reconsidering Barça move
As we creep towards July, we still don't know where de Ligt will be playing next season. What does now seem clear is that only two teams remain in the race for his signature: Barcelona and Juventus. The 'Old Lady' seemed to have done enough to convince him, with even 'Sky Italia' speaking of a done deal, but the player himself has apparently still not yet decided.
The Ajax centre-back, who is one of the most in-demand footballers in 2019, is being swayed towards a move to Barcelona by his friend Frenkie de Jong and his family. Those closest to him believe that the Spanish champions would be a better option for the 19 year-old to grow as a player and win trophies, aside from the financial implications.
De Ligt reportedly asked for a salary of around 12 million Euros a season, which Barcelona have no intention of meeting - although Juventus and even PSG do. The Spanish giants are believed to have agreed a deal with Ajax for their captain, but have been unable to convince the player himself. However, according to 'Mundo Deportivo', the player is now having second thoughts about moving to Italy and is weighing up a move to Spain once again.
Agent Mino Raiola is pushing the player towards a move to Juventus, where Cristiano Ronaldo awaits him with open arms - in fact, the Portuguese superstar even asked him to come to Turin after the UEFA Nations League final. But the player, who finds himself on holiday at the moment, has not been able to turn down a move to Barcelona.
One of the keys that 'Mundo Deportivo' point out is that that Barcelona aren't willing to guarantee him a starting berth from the off, whereas Juventus are. Now, the ball is in de Ligt's court to make a decision, whilst those at Barcelona and Juventus wait anxiously for a response.