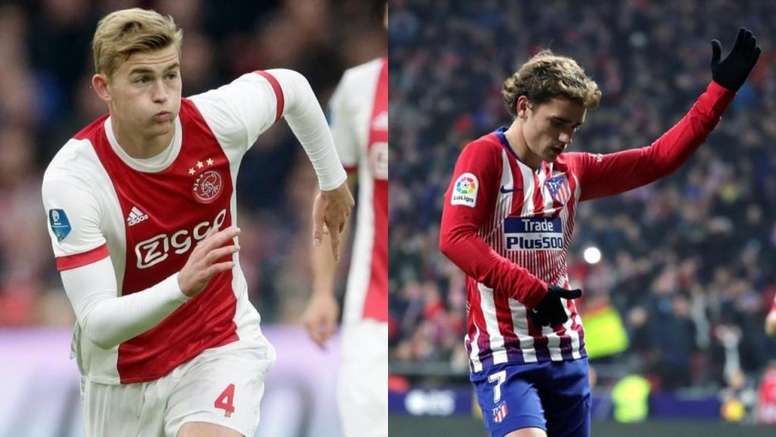 De Ligt and Griezmann at Barça: who would have to go, and how much for?
Let's remember that Barcelona have already put in a lot of effort this year in the transfer market to ensure they signed Frenkie de Jong; he cost 75 million plus another eleven in variables.
Signing the defender and the forward would ensure a reinforced backbone for the squad, but it would force other tough decisions.
Others would have to go to make room, both on the pitch and financially. Especially if Griezmann enters the equation, who would cost the best part of 120 million.
De Ligt, on his part, would come in at a very similar price, making the cost for the pair around 270 million.
Besides, there are other needs to cover, such as Jordi Alba's eventual replacement, and a new goalkeeper since Cillessen is likely to seek game time elsewhere.
Obviously, the first port of call would concern Philippe Coutinho. In spite of everything, he would be sold for a decent price despite an underwhelming year and a half at the Camp Nou.
It seems that his place is not at Barcelona. The Premier League are still interested in his signing and Barça would not object. An injection of cash into their bank account in order to find someone better.
Another option that has been on the table since last year is to transfer to Ivan Rakitic. Ernesto Valverde refuses however, considering him essential in the midfield.
However, the club has always valued the age-performance ratio, the optimal time to get a good sum for him is now.
There are several players about whom Barcelona have always been on the fence. As is the case for Malcom, Andre Gomes or Denis Suarez. They could join Cillessen, who has already made his desire for more game time clear.
Umtiti, who would like more minutes if De Ligt comes, and whose knee poses a worry for the club. And perhaps, more surprisingly, Nelson Semedo, who is assessing his departure, have both recently joined that list.
Cucurella, for whom Barça will exercise the option to repurchase for the value of four million, could be transferred after his revaluation at Eibar.