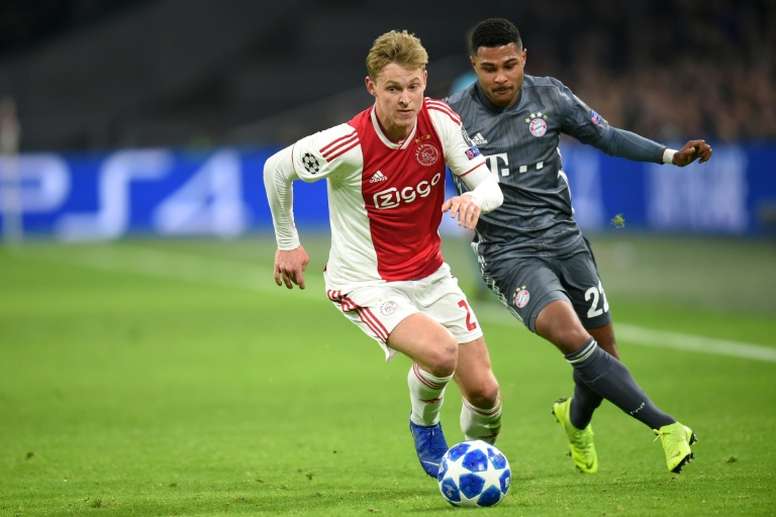 De Jong returns to place where he made a name for himself
Frenkie de Jong is having a season of ups and downs, halfway between flashes and a performance that hasn't quite lived up to expectations. However, no one is taking away his fixed spot in the centre of the Barca midfield while he has maintained a speech of self-criticism.
On Sunday is the 'Clásico' and the match will be undoubtedly special for the Dutchman. De Jong returns to the Santiago Bernabéu with Barcelona, the stage where the Ajax generation, led by him alongside Matthijs de Ligt and Donny van de Beek, made the step from adolescence to adulthood.
The Dutch outfit made a statement knocking out Real Madrid in last year's Champions League last 16, on the 5th March 2019, coming back with an impeccable performance. Their incontestable 4-1 win, after losing 2-1 in Amsterdam, is one of the biggest feats in the recent history of the competition.
De Jong was already pointing the way and against Los Blancos he excelled in leading the midfield, where he escorted the goal scorers Ziyech, David Neres and Dusan Tadic. Although Asensio pulled one back, Schöne finished the job with a 4-1 free-kick.
That exhibition was followed with the quarter-finals against Juventus and the really painful semifinal against Tottenham. After winning 1-0 in London, Erik ten Hag's men were down 2-0 in Holland, but Lucas Moura put the tie to bed with his hat-trick in the 96th minute.
The Santiago Bernabéu is, therefore, a great memory for a De Jong who will look for another memorable performance at the home of Real Madrid to give the league a good whack, where Barca are two points above Real Madrid.
Things aren't shining so bright for the midfielder one year on, the doubts with his position and the lack of gloss in a Barca in construction feed the debate. Still, there's no doubt that De Jong is one for the future who went down in European history in Madrid.