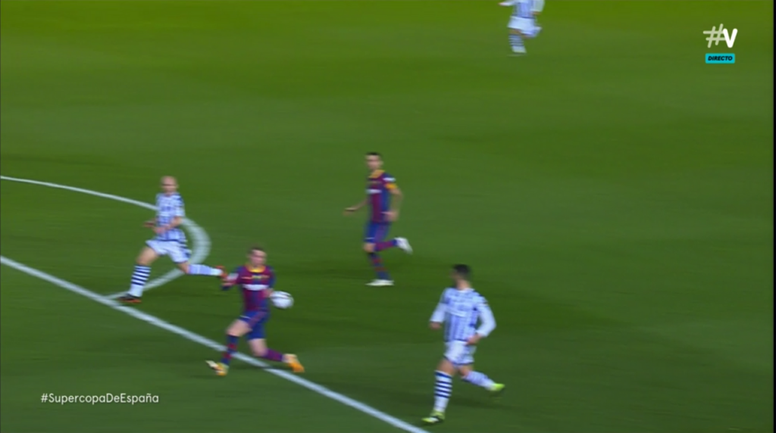 De Jong handball draws Sociedad level
Despite starting the game well against Real Sociedad, Barca ended up gifting Real Sociedad the equaliser. De Jong, who made it 0-1, made a bad mistake at the back.
In the 49th minute, the Dutchman had plenty of time to get his arm out of the way of a cross, but he did not and the ball struck it. The referee pointed to the penalty spot and the VAR confirmed the call.
Oyarzabal, who was very confident, took responsibility and he beat Ter Stegen to level the scores.
A few minutes later, the midfielder almost redeemed himself. He cut past an opponent, but he took too long to pull the trigger and Gorosabel dispossessed him.
January 13, 2021