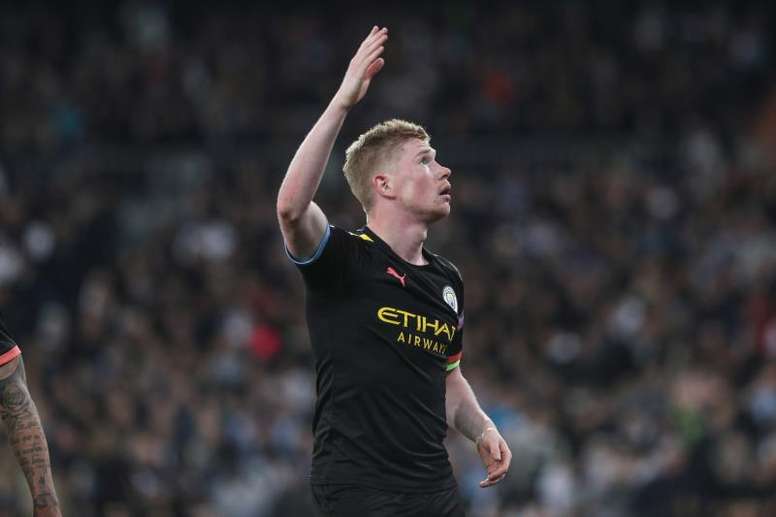 "De Bruyne must reflect on his position in the City"
UEFA banned Manchester City from participating in the Champions League for two seasons for not complying with the financial fair play.
If in the end, they have to fulfill this sanction, the English side could suffer their stars leaving. And amongst them could be De Bruyne, who returned from lockdown with a few more kilos.
After the rumours about his possible City exit, Roberto Martínez has referred to the dilemma that his pupil will have to face.
"Kevin is a winner. He has to weigh his options because he's in the best shape of his career and has to reflect on his position at Manchester City," the Belgium manager affirmed in an interview with 'beIN Sports'.
"He can give you many titles and has a great relationship with the club, also with his manager. But he has to think: What's going to happen in the next five years?", he explained.
It must be remembered that the latest rumours pointed out that De Bruyne didn't see himself anywhere else other than Manchester, so he would be open to renewing with City if the adequate offer came in.
However, he would only remain if they play in the Champions League, but the Belgian thinks that City will succeed in their appeal.