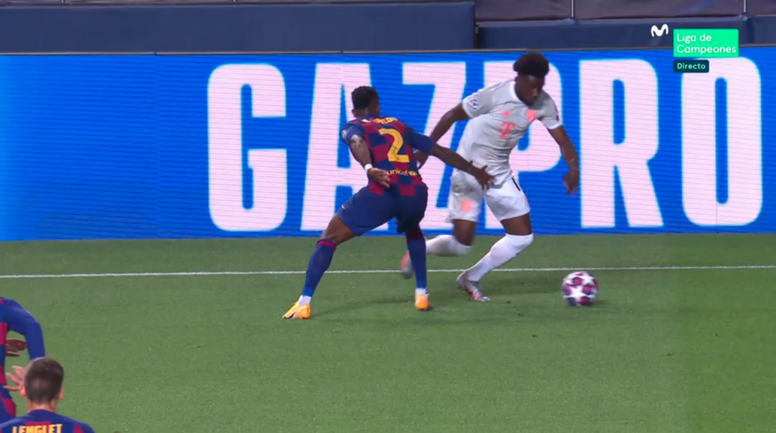 Davies went past Semedo and Kimmich scored to make it 2-5
Alphonse Davies performed on the big stage. He had done so numerous times in the German leagues, but he has now also done so in the Champions League.
The Canadian went past Semedo as if he was not there before assisting for Kimmich to make it 2-5. That goal completely knocked the stuffing out of Barca after Suarez had pulled it back to 2-4.
Davies went past Semedo near the touchline. After several dummies, he left the Portuguese behind and Semedo ended up on the floor.
The Bayern man waited, lifted his head up and then cut back for Kimmich who hit home to make it 2-5 in the 63rd minute.
Things got even worse for Barca as Robert Lewandowski added a sixth eight minutes from time before Barca loanee Philippe Coutinho added two in the 85th and 89th minutes to complete the 2-8 rout. it was an embarrassing night for the La Liga outfit.
August 14, 2020