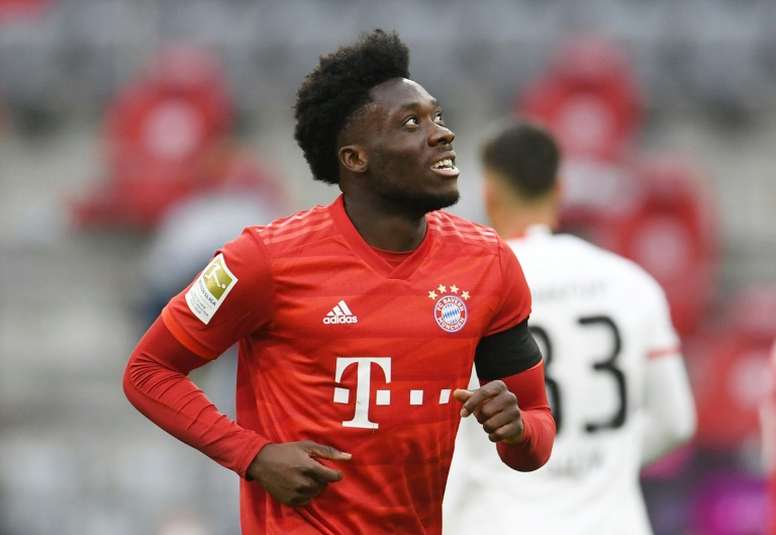 Davies to fulfil his childhood dream by facing Leo
Bayern Munich face Barcelona in the quarter-finals of the Champions League with a team which ended up on fire in the Bundesliga. There has been tension in the build up to the game, but it will be very special for a player in particular: Alphonso Davies.
Problems in the adductor region forced the player to stop as a "precautionary measure" which makes him a doubt for the clash. A major setback for the 19 year-old Canadian full-back who was really excited about this match.
The reason is that he will be up against Leo Messi, Davies' footballing role model. That is what he said in an interview for UEFA where he praised the Argentinian star.
"When I was small I used to watch him all the time and now I'm facing him. In a football match it's going to be totally different. But for me, it's only a case of playing my football, not changing anything and I hope to do the best I can against him. We know he's a great player, we can't take that away from him, so the best you can do is try, I suppose," he said about facing Messi.
Davies talked about his admiration for the Barca striker: "I was going to a football academy, so every Tuesday ot Wednesday, around 12pm in Edmonton, we used to watch the Champions League in class. Att the footballers were there, cheering on who they wanted to win. It was incredible, and now being able to play against one of my favourite players in the world is incredible. I honestly don't have any words, it's a dream come true."
"It's going to be an incredible match. All what I can say is that I'm delighted to be playing this match and I'm sure that everyone is excited to be watching it as well," he added.
And he revealed a beautiful anecdote from recent days about this: "My mum called me in the last few days and then my dad was on the phone and said: 'So you're going to play against your favourite player, I see'. And I replied: 'Yes'. And then we both started laughing down the phone. And honestly we couldn't believe it because he knows that I admired Messi when I was younger and now playing against him is very beautiful."
Alphonso Davies is confident about Bayern's chances of winning the Champions League: "Based on the performances we've had in the last few Bundesliga games and in this Champions League match (v Chelsea), I think we can make the final and win the tournament. I've full confidence in the team and the coaching staff and we're ready to fight."