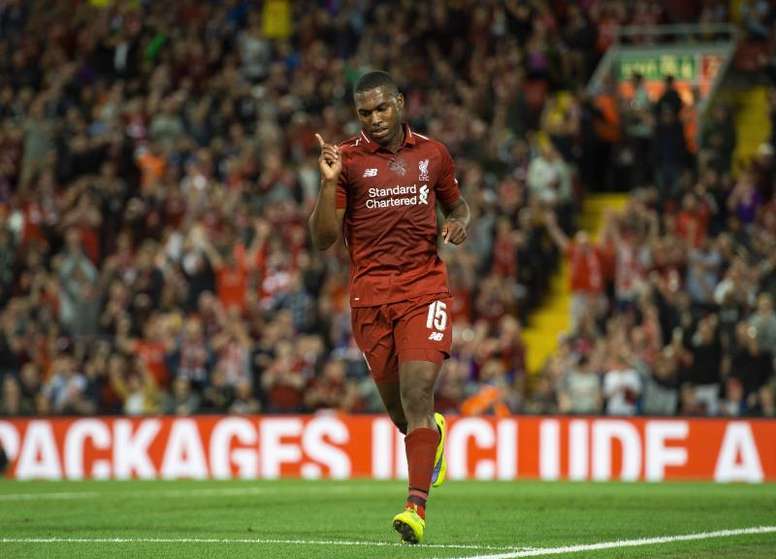 Daniel Sturridge targets MLS transfer
Sturridge has just completed a football ban after breaching betting rules whilst playing for Trabzonspor in Turkey. The English player had scored seven goals in fifteen appearances before the club ended his contract after his ban came into place.
In an interview with the Oxford Union earlier in the week, Sturridge revealed that he was already in training in the US, and interested in signing with an MLS team, citing cultural and family connections with the country as a motivating factor.
Inter Miami, the Florida-Based team co-owned by David Beckham, have yet to secure the marquee signing. Since the Ex-Real Madrid and Manchester United man invested in the club, Inter Miami have been linked with Cristiano Ronaldo, James Rodriguez and Gareth Bale. However, the major US sportsbooks currently have Sturridge as the most likely big-name signing.
Sturridge may have fallen-off the footballing radar recently but at 30-years-old the striker could still find redemption in the US. In a career hampered by injuries, the Birmingham-born player still managed to register 68 goals in 160 appearances for Liverpool and 24 goals in 96 for Chelsea, picking up two Champions Leagues, a Premier League and two FA Cup medals along the way. He has also appeared for Bolton Wanderers, Man City and West Bromwich Albion.
According to NJ sportsbooks, Los Angeles are the favourites to win the MLS 2019/2020 once the league is allowed to restart. Seattle Sounders won last year's MLS cup, triumphing 3-1 over Toronto FC in the final. The 2020 season is the first season which will feature Inter Miami CF; their first game ended in a 1-0 loss to Los Angeles FC.