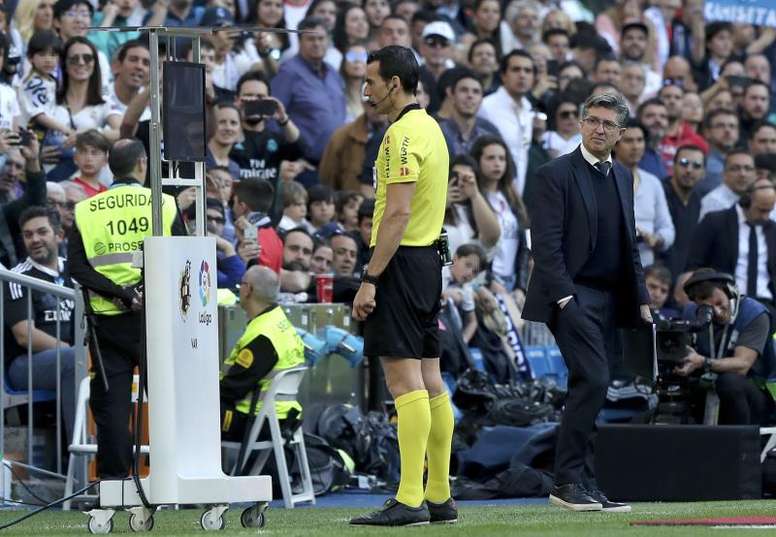 CTA announce goaline technology in the Supercup and defends VAR
For the first time, a national competition will have goal-line technology. This tool allows for ghost goals not to be given. This will be debut in the Spanish Supercup.
"Referees will have goal-line technology for the first time in the Spanish Supercup," Velasco Carballo said, who detailed how it works.
"The system consists of 14 cameras on the playing field. A high-resolution camera will be on the goal line. This system is connected to the referees and in less than a second the referees hear the word goal three times and the clock vibrates to indicate it. This is historic," he declared.
Velasco Carballo also defended VAR. "VAR, in technology, has failed zero times. Not once. The system has never stopped being available. In 305 games there are more than 3,000 incidents and all of them have been checked and there has been no problem. Yes, there were technological incidents, but then the support systems worked. All the passages of play could be checked," he said.