Cristiano Ronaldo wins Globe Soccer Award 2019

BeSoccer
3 years ago
16.5k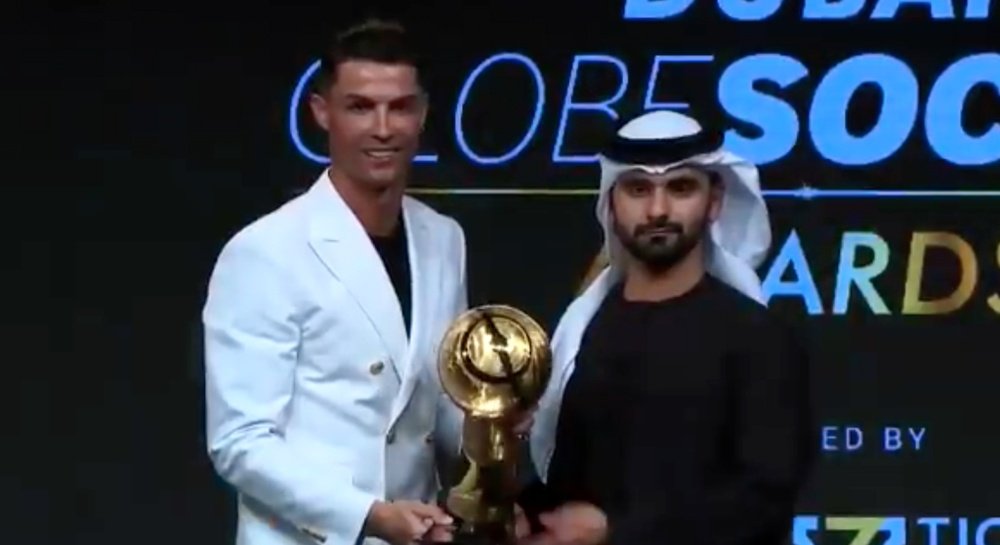 Ronaldo won it. Twitter/Globe_Soccer
From 2011 until now, Cristiano Ronaldo has been the main protagonist of these ceremonies, which Messi, Falcao, and Ribery also won back in the day. On Sunday the Portuguese won it again in Dubai.
After winning the previous edition, Ronaldo was again voted as the best player. He ends the year with this award after coming 3rd in 'The Best' and the 'Ballon d'Or'.
It was a very Portuguese ceremony, as Joao Félix was chosen as the best young player in 2019 and Jorge Mendes as the best agent.
Cristiano ended 2019 at a good level after winning the Serie A with Juventus and the Nations League with Portugal. In the Champions League, his competition, he couldn't get past the Quarter Finals.
In the voting, he beat Saido Mané, Allison Becker, Virgil Van Dijk, Leo Messi, Bernardo Silva, and Mohamed Salah.
December 29, 2019
December 29, 2019
Mentioned in the news story
Serie A

Juventus

Portugal
C. Ronaldo