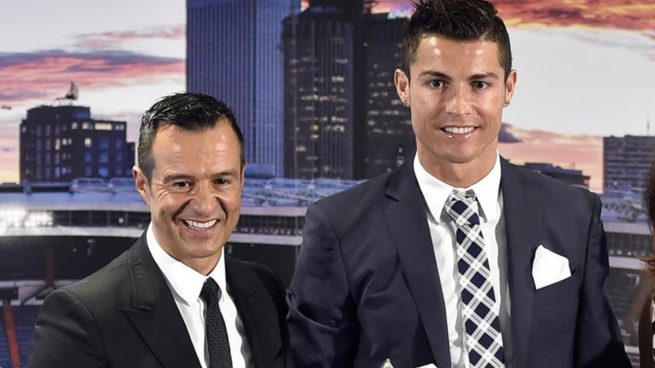 "Cristiano Ronaldo will continue on at Juventus"
Cristiano Ronaldo's future looks set to remain tied to Juventus. This was confirmed by Jorge Mendes in statements collected by 'SportMediaset' after learning that Leo Messi had surpassed the Portuguese player's fifth Ballon D'Or.
"Cristiano is the best in history and you know it," said the Portuguese at the Serie A gala before talking about his client's future.
"He will continue in Juventus next season," confirmed the agent, who also wanted to comment on his relationship with Sarri to deny the latest rumours.
"Is he okay with Sarri? Yeah, he is happy," concluded Jorge Mendes, trying to steer away from the controversy, which has followed Cristiano Ronaldo these days, especially as he decided not to attend the Ballon D'or gala.