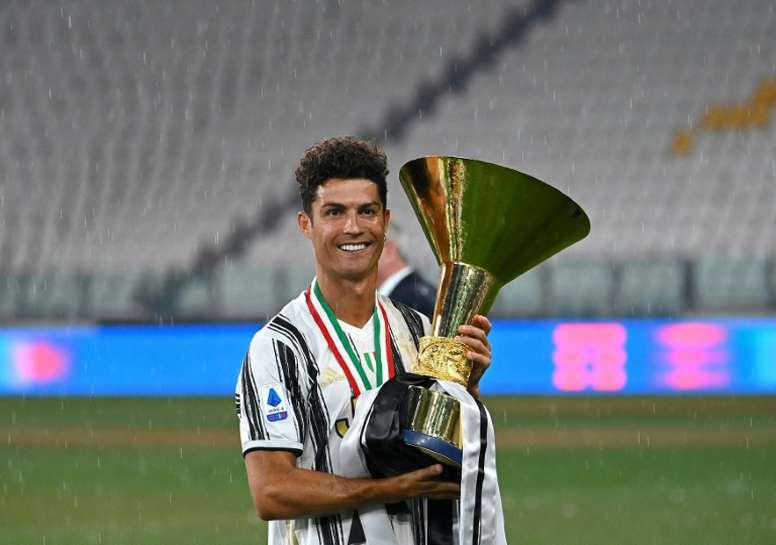 Cristiano Ronaldo... to PSG?
Cristiano Ronaldo has managed to integrate perfectly with Juventus, with whom he lifted his second Serie A title at the weekend, the ninth in a row for the 'Bianconeri'. The 35-year-old has fought to the bitter end for the Golden Boot and has continued to break records in Italy.
Now Juve will try to get rid of the bad luck of the last few years with the Champions League. First, they will have to comeback this Friday against Olympique Lyon if they want to go to the final phase in Portugal. Winning the trophy in his country seems another important challenge for the Portuguese star.
That's what Ronaldo's career is all about, one challenge after another. His ambition is huge, so much so that it could perhaps even lead him to leave Juventus this summer. A huge piece of news that 'France Football' said on Tuesday.
According to 'France Football', who this season will not give out the Ballon d'Or, Cristiano Ronaldo has had the idea of playing at PSG hanging around his head for several months now.
After forging his legacy in England, Spain, and Italy, they assure that Paris attracts the Portuguese a lot. An interest that could come from a dinner after a pyrrhic victory of Juventus against Lokomotiv where Ronaldo was not happy with his team. And that day he started to think about it.
The ex-Manchester United and Real Madrid player has a very good relationship with both Neymar and Mbappé, according to 'FF', and the city of Paris seems to attract him more than Turin, where they say that "he isn't unhappy, but he isn't happy either".
Only the pandemic could have halted this wish, which seemed much greater before the lockdown. Now, the financial crisis in which the world of football has also been involved complicates a deal that few would have thought