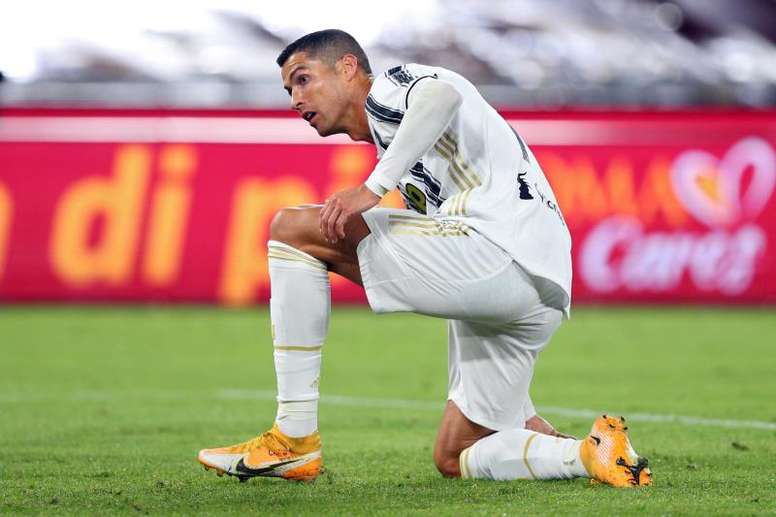 Cristiano Ronaldo tests positive again and will miss Barca match
End of the uncertainty. Cristiano Ronaldo will not be available for the Champions League clash against Barcelona. In other words, there Ronaldo will not face Messi in Turin.
Cristiano and Juve have been on tentahooks waiting for the results of a test which has taken its time to come back. The player did not even train in the morning and it was looking very unlikely he would play after just one training session. The latest PCR test has come back postitive, according to the main media outlets. There has been no official word from Juventus yet.
'Sky Sport' said that the Italians had sent documents to UEFA to show that the Portuguese was asymptomatic so everyone was waiting for a response from UEFA ahead of the Barca game.
Andrea Pirlo revealed in a press conference that the Portuguese had had another coronavirus test and that he was awaiting the result. "Tonight we'll have the result," the Juventus coach told the media. In the end, the response was not the one they wanted.
October 27, 2020
CR7, self-isolating since 13th October
13th October was a terrible day for Cristiano Ronaldo. That was the day he tested positive for COVID-19 while with Portugal.
Since then. the former Real Madrid player has missed three games, two of them in the Champions League , because of the virus. Despite not having any symptoms, he has been self-isolating.
The Portuguese once again tested positive for COVID-19 and he was a doubt for the Barcelona match. Juve were looking at being without one of the best strikers in the world.
After this latest positive result, we will have to wait a bit longer to see Leo Messi and Cristiano Ronaldo on the pitch for the Champions League clash. That has not happened for a decade.