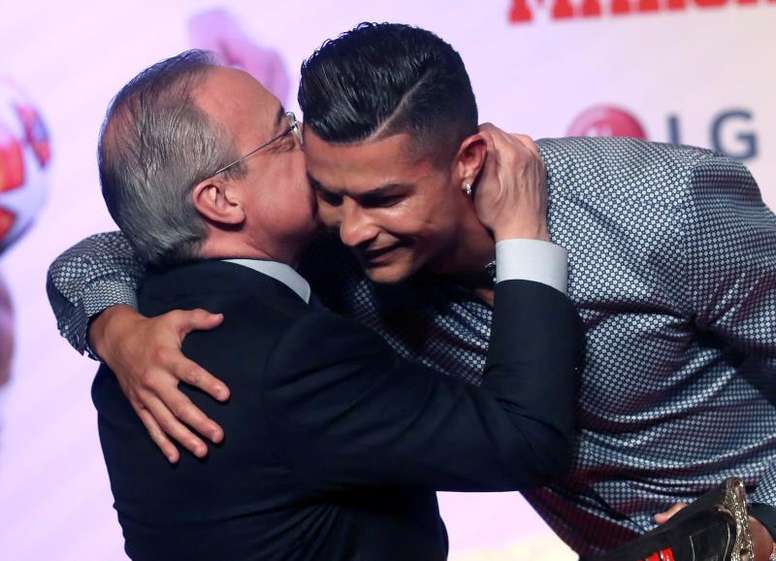 Cristiano Ronaldo present at 'Clásico'
With just over an hour left until the 'Clásico', news started to circulate that Cristiano Ronaldo was at the Santiago Bernabéu to watch the match between Real Madrid and Barcelona.
Initially, the possibility of the Portuguese striker witnessing the clash was non-existent, as the huge league match against Inter Milan was expected to take place at the same time. However, it seems that the postponement of the match because of the coronavirus he changed his plans.
Various reports said that Cristiano Ronaldo reserved a private box at the Santiago Bernabéu to watch his ex-team's big match against Barcelona the most discrete way possible.
Therefore getting a picture of him became one of the media's biggest attractions until the start of the match. It is the attacker's first return to the Bernabéu since he left for Juventus a year and a half ago.
He had been to the Spanish capital when he went to receive the 'Marca' legend award in Madrid, an event in which he met Florentino Perez again, with whom he hugged.
Even an image of CR7 went viral, allegedly in Madrid, signing a Real Madrid top for fans who asked him to. The picture, with his current samurai hairstyle, was certainly very current. However, nobody could confirm the truthfulness of it in Madrid.
The presence of Cristiano Ronaldo was focused by social media in two ways: as a great boost for a Real Madrid in free fall losing top spot and falling to a 2-1 defeat in the Champions League, and as a great nostalgia because his departure affected the number of goals they score.