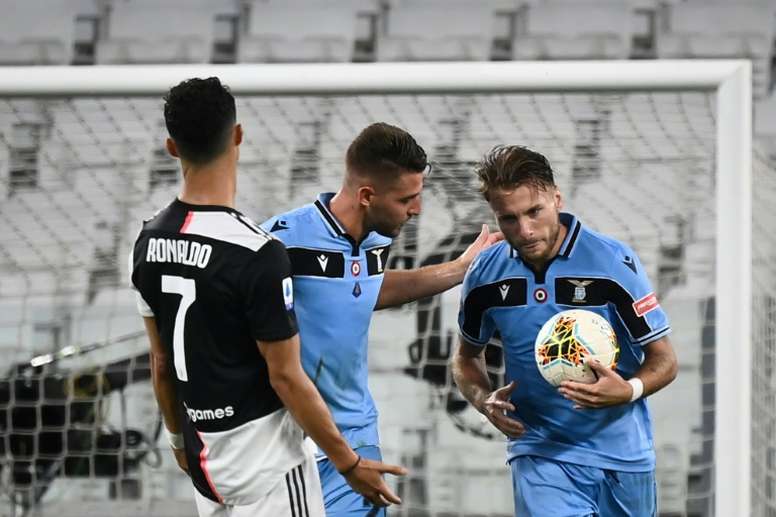 Cristiano Ronaldo out of squad, Immobile officially wins Golden Boot
It is now official. Ciro Immobile has won the Golden Boot after a brilliant season.
Lewandowski and Cristiano Ronaldo have made it difficult for him. Finally, Juventus' squad list for the final league game has confirmed the Lazio man's victory.
Cristiano Ronaldo, who was three goals off Immobile, will not play against Roma in the club's final Serie A encounter of the campaign. Therefore, the Italian will win the Golden Boot.
August 1, 2020
Despite the Portuguese's best efforts against Cagliari, his performance was not very good at all. The press even questioned why he played the game when Juventus had won the title and had the important Champions League match with Lyon just around the corner.
Immobile has fully deserved the award. The former Sevilla man, as well has 35 league goals, has netted twice in the Europa League and once in the Coppa Italia.
However, that is not all. Lazio are in four and this Saturday they are looking to try and get second if they win at Napoli and both Atalanta and Inter lose. In addition, coming fourth would see Lazio miss out on the Champions League if Napoli win the Champions League and Roma the Europa League.
Immobile has the opportunity to break another record. If he scores two goals against Napoli, he will go ahead of Higuain in the record number of goals scored in a Serie A season (36).