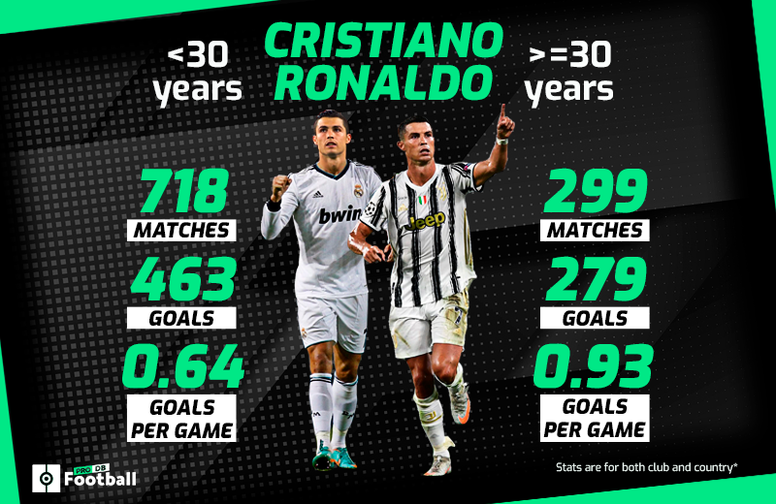 Cristiano Ronaldo has higher goal average since turning 30
Cristiano Ronaldo keeps on breaking records despite having his detractors. Sometimes he is arrogant, but you cannot doubt his quality. After a tremendous 2020, now we can see that his average number of goals has increased since he turned 30.
The Portuguese striker had scored 463 goals in 718 matches before turning 30. An average of 0.64. Since then, he has scored 279 goals in 299 matches. An average of 0.93. He keeps on getting better with age.
He was still very young when he was at Sporting Lisbon and during the early part of his Man Utd career. Even if we take those years out of the equation, he would still have an average of 0.86.
The older Cristiano has only been at under a goal a game at Juve (68 in 91 matches). He got 162 goals in 161 for Real Madrid and has 49 goals from 47 games for Portugal.
Before reaching the age of 30, he had scored five goals in 31 appearances for Sporting and 118 in 292 for Man Utd before netting 288 times for RM in 277 games.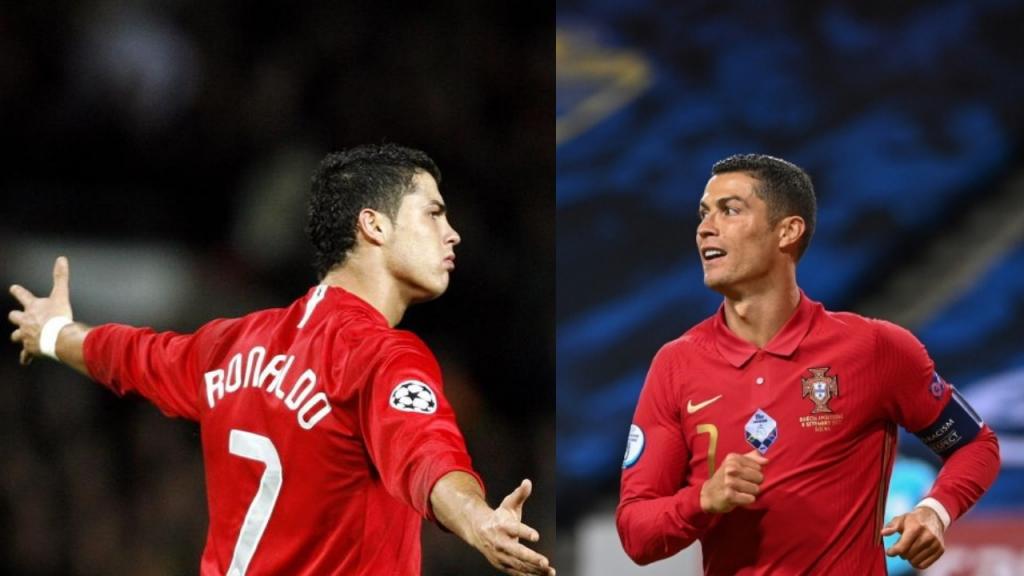 As always, Cristiano Ronaldo keeps on getting better. Now his next challenge will be to become the player in his 30s to have scored the most number of goals in a top European league in the 21st century. Di Natale with 145 goals leads the way. He scored his last goal aged 38. Ibrahimovic is second with 135 while Cristiano is on 122. The Portuguese is now the Serie A's top scorer this term ahead of Ibra.
Fernando Santos, the Portugal coach, was right when he said that the player is prepared to play until his 40s. But these stats also confirm that he is ready to do at the highest level.
September 29, 2020