CR7: The brand

BeSoccer
6 years ago
3.9k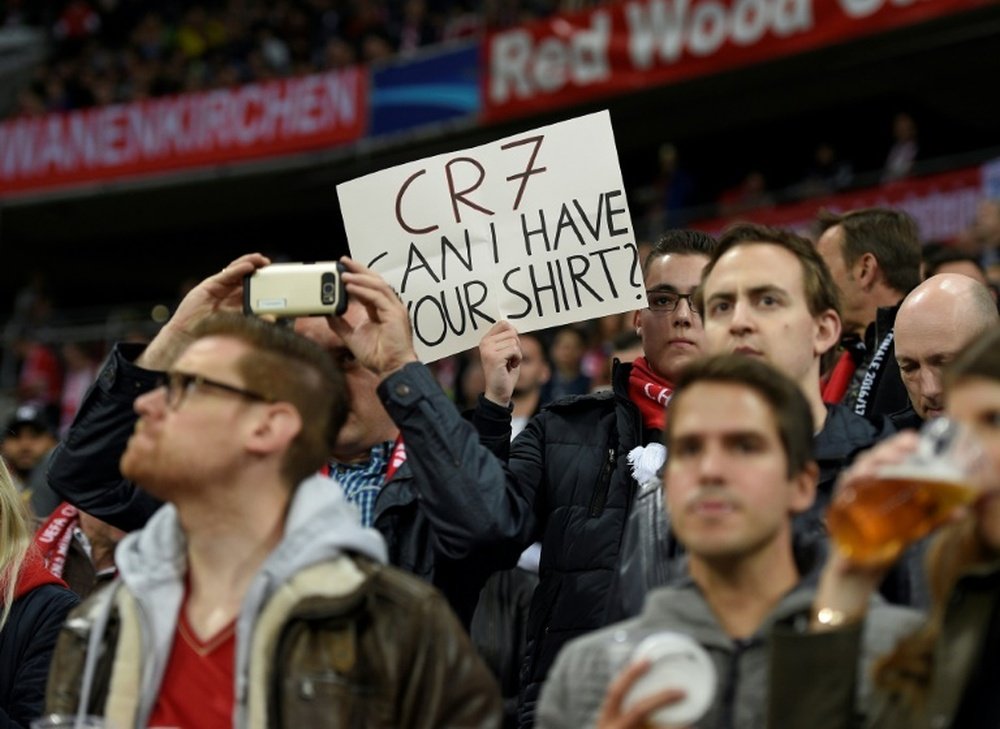 Cristiano Ronldo's commercial interests continue to grow. AFP
"Along with port, Cristiano Ronaldo is the most well-known Portuguese product in the world," Daniel Sa, the director of the Portuguese Institute for Administration and Marketing (IPAM), told AFP.
Ronaldo's CR7 fashion label and other business ventures bring a huge amount of wealth into the country.
IPAM, which has been measuring the economic value of Ronaldo's brand over the last six years, estimates its worth at 102 million euros globally, although much of that comes from his social media profile.
"When you compare Cristiano to the previous stars of Portuguese football, like Luis Figo or Rui Costa, it's social media that has changed the goalposts. It represents an incredible impact and unlimited promotional power," said Sa.
Four-time world player of the year Ronaldo has 275 million social media followers, more than any other sportsman, while his 121 million Facebook likes is a record that puts him ahead of Colombian singer Shakira.
With earnings of 83 million euros in 2016, including 35 million euros in sponsorship contracts, Real Madrid forward Ronaldo came top of the sports earners for the second year in a row, according to Forbes magazine.
And the 32-year-old has reinvested much of that back into his homeland with his Funchal-based fashion range including underwear, jeans, shoes and accessories.
He inaugurated his own museum in 2013 on his home island of Madeira, where more than 250,000 fans have already paid a visit to gaze upon his huge collection of trophies.
However, Sa believes his most notable investment was in 2015 when he put in half of a 75 million euros stake in luxury hotel group Pestana to build four CR7 branded hotels.
"Inserting tens of millions of euros into a group originating from Madeira, which until then was unknown abroad, is very unusual for a small market like Portugal," added Sa.
Although he has said he expects to go on playing for at least another five years, Ronaldo is already preparing for the future.
"Many footballers end their careers without knowing what they want to do. For me it's clear, I want to look after my brands," Ronaldo told AFP in 2015.
Formerly of Manchester United, whom Forbes say are the world's most valuable club, Ronaldo is a "global megaphone" according to Miguel Plantier, the manager of the CR7 hotel in Lisbon.
Pestana Group marketing manager Leonor Costa added: "Cristiano is not a novice. Having grown up on a tourist island like Madeira, he knows the sector."
Ronaldo's influence, though, is a combination of his on and off field activities.
Helping Portugal win Euro 2016 in France a year ago provided a boon to a country that was only just emerging from a financial crisis.
In March, Ronaldo, who scored twice in Real Madrid's record 12th Champions League final win, was duly honoured as the Madeira airport was officially named after him.
"Naming the airport after him was a very intelligent decision and shows Ronaldo's importance to the country," said Sa.
"Even after the end of his career, Ronaldo will keep bringing something to Portugal. He's a superstar like the basketballer Michael Jordan or the footballer David Beckham."
Mentioned in the news story
C. Ronaldo

Real Madrid

LaLiga