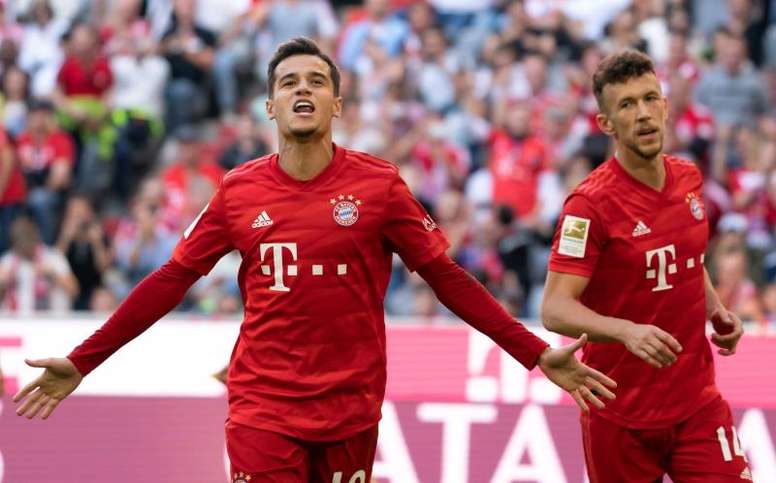 Coutinho scores and joins and exclusive list of players
Philippe Coutinho finally scored for Bayern Munich. A foul on the Brazilian then lead to a penalty which saw him throw it twice until he finally managed to get his first goal for the German giants.
The former Barcelona player had a great week, performing well in the Champions League against Red Star Belgrade and now scoring in a levelled game against Köln.
He first allowed Lewandowski to score thanks to his non-involvement in the Polish player's run. Then, in the second half, he finally scored his first goal from 12 yards out after repeated fouling by the rivals.
21 de septiembre de 2019
With the goal, Coutinho has now become the fifth player this century to score a goal in four of Europe's big leagues. Before him, only Bojan, Boateng, Jonathan de Guzman and Martins have managed to do so in 19 years.
The Barcelona loanee scored three goals in 28 matches in the Serie A, 18 goals in 68 matches in La Liga, 41 goals in 152 matches in the Premier League and now one goal in the Bundesliga.