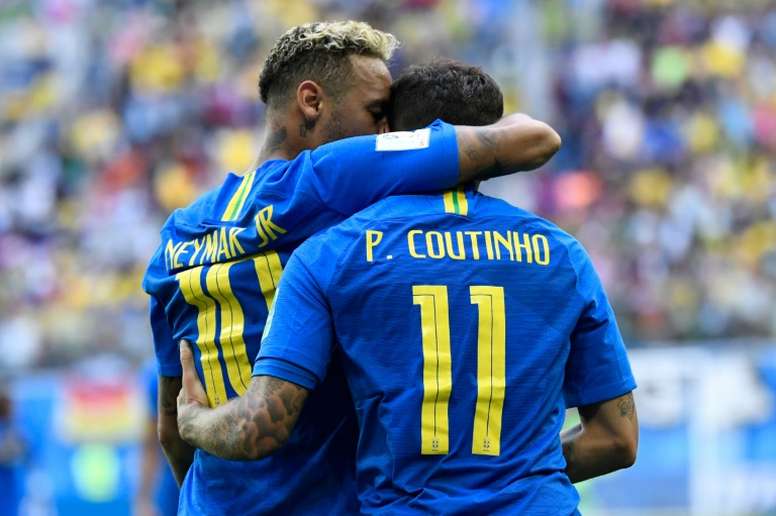 Coutinho's agent denies having travelled to Paris
Neymar's PSG departure is monopolizing all of the media's attention. The PSG star wants to return to Spain, but PSG's starting price for the transfer is making the deal very difficult for all involved.
On Monday, a group of Barcelona representatives headed to the French capital to discuss the current situation regarding Neymar's transfer. Javier Bordás, the intermediary Andre Cury and Eric Abidal were all part of the trip.
According to Brazilian media, Coutinho's agent was going to travel to Paris to deal with the case. PSG are asking for 250 million for Neymar and the Brazilian Barça player could be used as a bargaining chip.
Thomas Tuchel likes Philippe Coutinho and would favourable to his arrival, despite the poor level shown last year at the Camp Nou. He is an attractive player and the Parc des Princes board would potentially agree to a swap deal.
But the existing differences lie in the transfer numbers. Barcelona cannot offer the requested price for Neymar and some sources have reported Rakitic could also be included in the negotiation.
However, Coutinho's agent has spoken to 'Mundo Deportivo' to deny that he is on French soil negotiating the Brazilian's transfer: "I'm not in Paris, I'm in London."
Regardless, Coutinho's future seems a little clearer. PSG or Bayern. 'RAC1' stresses that the Bayern Munich is still waiting and is the only offer standing, which means there are other contenders for the Brazilian's talents.
August 13, 2019