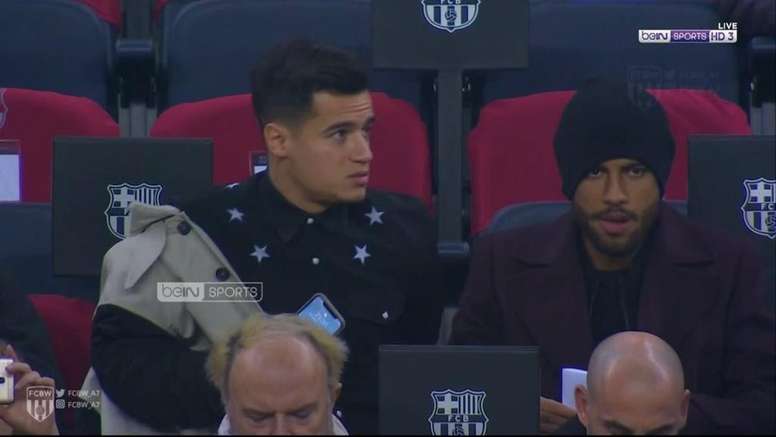 Coutinho already enjoys Messi's displays
The Brazilian may be injured but while we wait for his Barcelona debut, he has started to adapt to his new surroundings. Nothing better than watching his new teammates at the Camp Nou.
Coutinho wants to be at the heart of many magical nights at the iconic stadium and the Celta clash gave the former Liverpool star a chance to enjoy himself in his new home.
Sitting alongside Rafinha, Coutinho wrapped up for the cold evening in Barcelona. Messi quickly got the crowd going with two goals in quick succession, and Coutinho joined the rest of supporters in applauding the Argentine ace.
11 January 2018