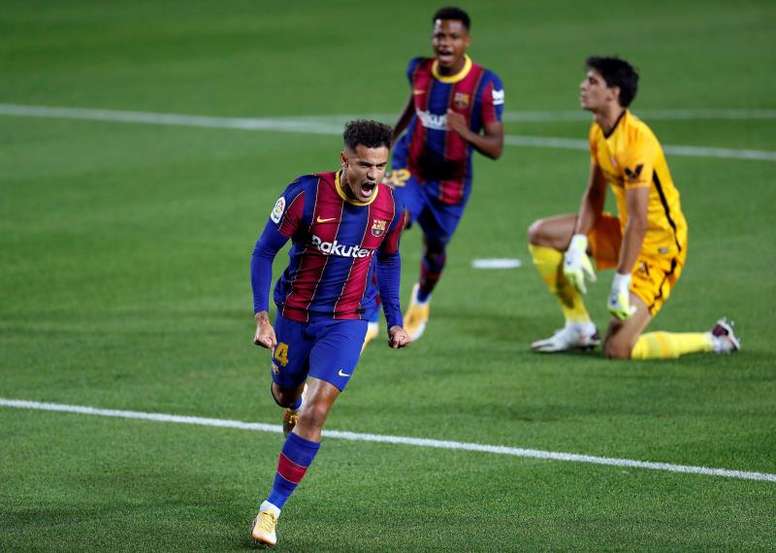 Coutinho has gained four kilograms of muscle mass at Bayern
The fitness trainer for Brazil, Fabio Mahseredjian, gave comments which 'Sport' reported. He praised Philippe Coutinho's new body shape.
The Brazilian international weighs five kilos more than a year ago, but four of them are muscle mass, a spectacular physical transformation.
During the press conference in which Tite announced the list of the 23 players called up for the Brazil squad, the current Barca player's body weight stats were revealed. It is down to his season on loan at Bayern Munich.
"There's a factor which you must bear in mind. Coutinho is a footballer who is very dedicated to his physical aspect and he is even more so after his time at Bayern Munich where he put on five kilos. Four of those were muscle mass. He improved a lot physically," Mahseredjian said.