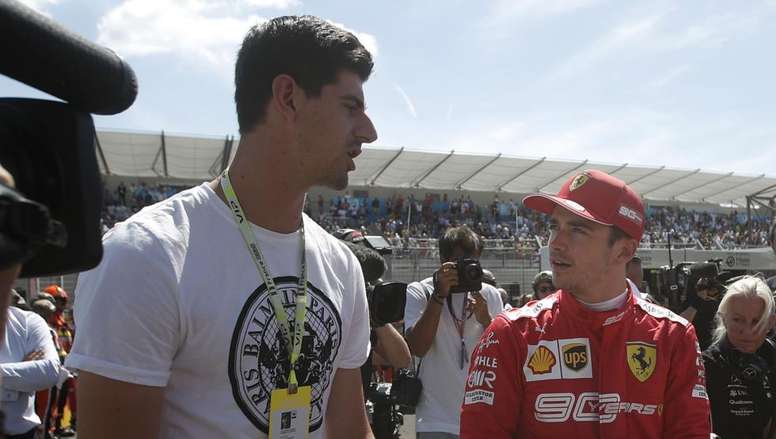 Courtois also hints at a possible Mbappe signing
The Real Madrid squad continues to see Kylian Mbappé in their team for the foreseeable future. After Vinicius's interview in 'Téléfoot', in which he practically admitted that the PSG youngster would end up playing for Real Madrid, Thibaut Courtois has made a statement along the same lines in the Grand Prix in Monaco.
The Belgian, however, was more moderate than his Brazilian team-mate: "Will he come to the Bernabeu? I don't know, really. I only know what I see in the press."
But he quickly opened the doors to the French international striker. "It's clear that players like him will always be very welcome at Real Madrid," he continued.
Courtois did not overlook the arrival of his compatriot Eden Hazard and once again praised Real Madrid's new star signing: "I'm really looking forward to him being with us. His arrival is an important leap in quality for the team."
The goalkeeper, who hopes to have a better campaign in his second season in Chamartín, assured that the Belgian striker will fit perfectly with the 'Merengues'. "He's a calm, nice guy, who always has a smile on his face, who wants to win, scores goals, gives assists... I think he will get along very well with everyone in the dressing room," he concluded in a statement collected by 'Movistar F1'.