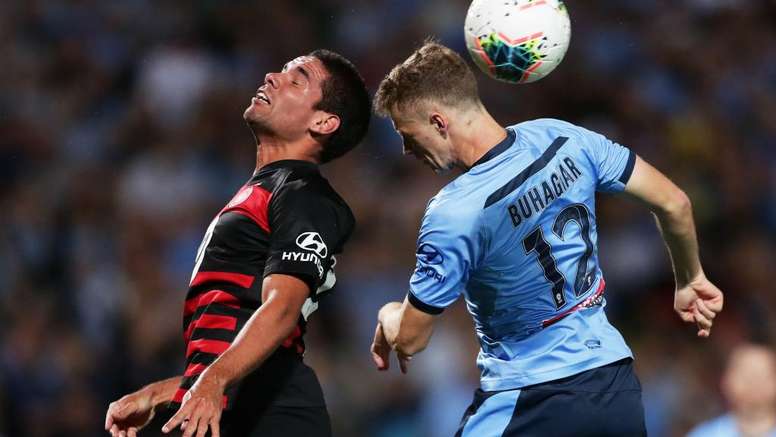 Coronavirus: Australian football - Saturday's sporting picks
Despite events having to take place behind closed doors and restrictions on travel outside the country, Australia's major sporting leagues continue to plough on manfully amid the coronavirus pandemic.
Football, rugby league and Australian rules football are all vying for centre stage this weekend.
A look further afield means we've also got all you cricket and boxing fans covered.
Western Sydney Wanderers v Sydney FC – A-League
Normally one of the feistiest fixtures on the A-League calendar, the empty stands of Bankwest Stadium will feel particularly incongruous for the latest instalment of this local argument.
Sydney are sitting pretty at the top of the standings – seven points clear of Melbourne City and with three games in hand – but their only two A-League defeats this season have come courtesy of a pair of 1-0 defeats to the Wanderers, with Mitchell Duke the matchwinner on both occasions.
March 20, 2020
Melbourne City v Sydney FC – W-League
Melbourne City were the dominant force in the W-League this term, topping the table undefeated, and head into Saturday's Grand Final as strong favourites to win their fourth title in the past five seasons.
City earned the right to host the match by demolishing Western Sydney Wanderers 5-1 in their semi-final, while there was a certain symmetry to Sydney FC progressing via a 1-0 win against Melbourne Victory.
March 20, 2020