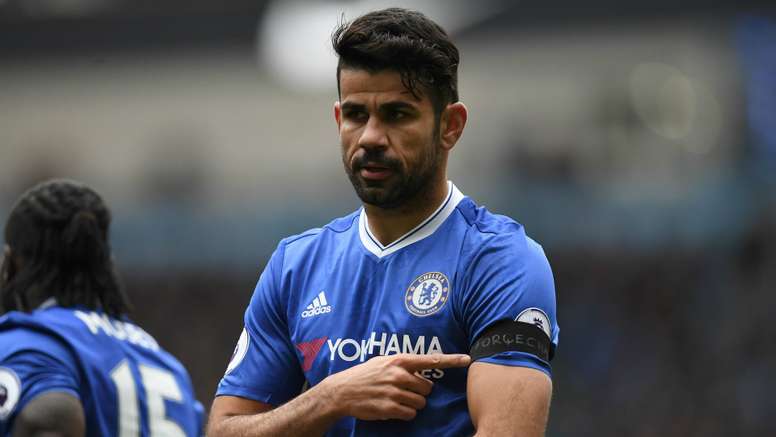 Conte salutes 'warrior' Diego Costa after Player of the Month award
Diego Costa was awarded the Premier League Player of the Month Award for November as his side enjoy a run of eight wins in eight games, and Antonio Conte thinks that his striker is like a warrior.
Antonio Conte saw Costa equalise versus Manchester City last week, while he also claimed the man of the match award as Chelsea beat their title rivals 3-1 in Manchester to go three points clear at the top of the Premier League table.
The 28-year-old forward has racked up 11 goals and five assists in his opening 14 league games of the season and Conte believes that his striker's fighting spirit inspires his team-mates.
"Yes, I think Diego is a real warrior," Conte said at a press conference at Cobham Training Centre. "He is good for the team because it is important to have many warriors during the game because during the game it better to have that.
"Diego is showing that he is passionate and he can put it in the best way on the pitch. I think it is fantastic for him, the club, for me, the fans and all of us because he is playing very well.
"We are working a lot to involve him in our play. I think he has scored a lot but he helps the team too. I think that is very good to have Diego showing the right part of himself, now because before it wasn't right to always show that passion [how he did].
"Now he is. It is important that he puts himself in the best way in every moment of the game. To think a lot and be involved in the game. You have to think in the game and try to find the right moments.
"In every game I ask the same thing of my players, to be focused on the game. To be focused on the results. I always ask this of my players before the game."
Conte achieved an incredible 102 points in Serie A during his final season with Juventus, while Jose Mourinho's Chelsea side in 2005 set the Premier League record total of 95 points.
However, Conte believes that his current side will short of both of those totals as the Premier League has become too competitive to dominate - with the 100 points total being out of reach for all teams.
"Now, I think it is impossible [getting 100 points]. The present, this season, for sure, in the future, it will be very, very tough [to replicate]. To reach this total is very difficult because every single game is very tough.
"To have won eight games in a row is fantastic in this league. Every game you have to fight a lot and you can be winning 2-0, but it is very difficult to manage these results [to the end of the match] in England.
"This is a great difficulty. In Italy, you are winning 2-0 and it is very difficult as a manager to [come back and] change these results. It is difficult because you are able to manage the result, tactically."