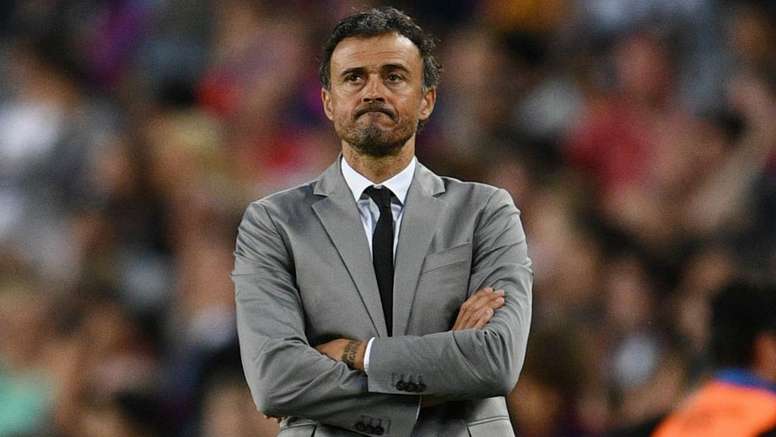 Conte praises 'fantastic' Luis Enrique
Chelsea head coach Antonio Conte lauded the "fantastic" Luis Enrique, the man linked as his potential replacement at Stamford Bridge.
Conte is under increasing pressure ahead of his side hosting West Brom in the Premier League on Monday.
Luis Enrique, who went up against Conte's Juventus while at Roma, has been linked as a possible replacement.
Despite that, Conte – whose team are fifth in the table – talked up the former Barcelona coach.
"We played against each other and he's a really good person. I have great admiration for Luis Enrique and he is a fantastic coach," he said.
"He reached his targets with Barcelona, and also with Roma, you could see a well-organised team. I can speak about him very well, as a person and a coach."
Also linked to Chelsea is Carlo Ancelotti, who led the club to the Premier League title in 2009-10.
"At the start, you have started to speak about Carlo Ancelotti. He is my friend," Conte said.
"We do this job, and our job is not 'difficult', but you must be open and understand the situation can change.
"A club can take different decisions. It's the same for me. But, I repeat, I'm not jealous or envious of other managers. Everyone knows his job, his work. I have, usually, a great respect."