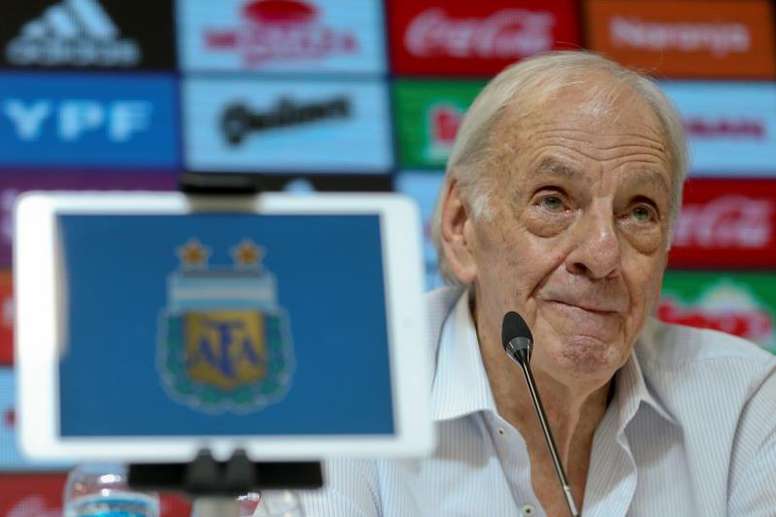 "Comparing Messi and Ronaldo is not good for football"
"They are comparisons that I don't like, they are not good for football. We enjoy them and that is it, because they are different, unique," Menotti stated in an interview published this Tuesday by the Italian newspaper 'La Gazzetta dello Sport'.
"Cristiano is huge in the penalty area, Messi is more complete in other zones of the field. It is clear that for me, Leo will always win because he is Argentinian, but Cristiano is incredible," he followed.
Menotti, who now works as the director of national teams of the Argentine Football Association (AFA) underlined his conviction that football must be harmonious and spectacular play.
"I'm interested in the fact that, in order to achieve the objective, a team is always the protagonist of the show, I like those who are committed to art. Football is art." He stated.
The former Argentina coach, who managed for a large part of his career at Barcelona, Atletico Madrid and Boca Juniors, among others, expressed his satisfaction for the fact that Juventus have also decided to rely on an offensive playing style philosophy.
According to Menotti, Mauricio Sarri's promising play at Juventus will favour the Argentines Gonzalo Higuain and Paulo Dybala.
"The best thing that has happened to Higuain and Dybala is to have this coach. For them he is a blessing. Sarri will definitively recover Higuaín, he is a top player, a great scorer. They say he doesn't have personality, but it's the opposite. He always accepts challenges even if they criticise him," he said.
"Dybala has an excellent talent, but he is still a boy. At these levels every game is a battle against yourself. You can never relax," he continued.