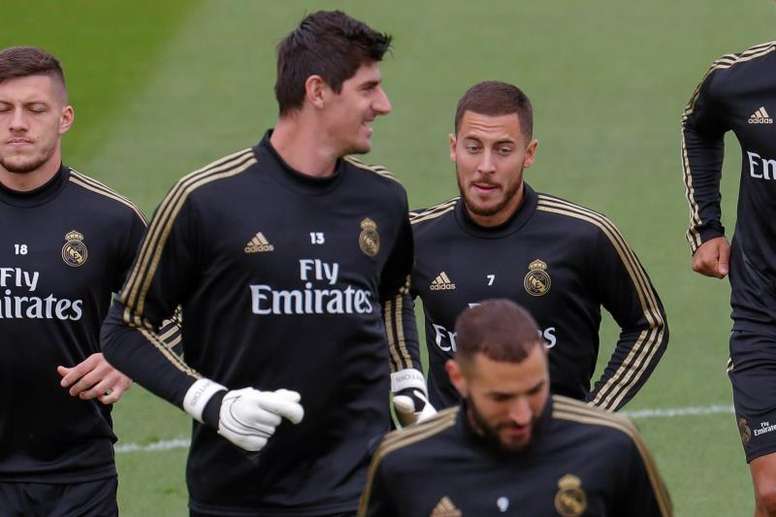 "Comparing me to Casillas doesn't make sense and it's a bold statement"
Real Madrid face Man City at the Etihad Stadium on Friday night. Ahead of the game, Courtois spoke to 'ABC', who asked him about Iker Casillas.
"Comparing me with Casillas is a bold statement I think and it doesn't make sense. I think now in being as useful as possible for the club, for my coach and for my teammates. I'm always thinking about the next training session and the next match," the Belgian replied.
On the Champions League, Courtois did not hesitate in praising Pep Guardiola's Manchester City: "We're talking about one of the best teams in the Premier League. City are used to the big games and they've had difficult games. We are two great teams and many things can happen."
"The small details change games and many small details. We know what we have to do, which is win and score at least two goals," he said when asked about how they would approach the second leg.
The goalkeeper also talked about the season and how Eden Hazard is. He is expected to be fit for the match against Pep Guardiola's men.
"Hazard has been unlucky with injuries and he has suffered a lot. We are talking about one of the most special players there's been in football in recent decades. Eden is one of the stars of world football and I'm not just saying that because he's also Belgian," Courtois concluded.