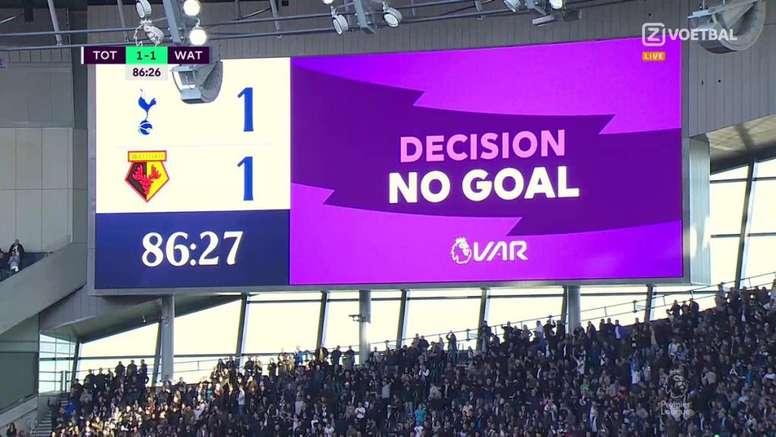 Company behind VAR apologises for mistake during Tottenham-Watford
Another day, another controversy for VAR in the Premier League. After a penalty to Delofeu that was not seen by the referee, there was some confusion over what had actually happened after the screens in the stadium showed incorrect information.
Tottenham drew in injury time with a goal by Dele Alli that had to be reviewed by VAR for contact within the area. The referee agreed that the goal was indeed valid, but the screens showed: "decision: no goal".
It was through a statement that the company, Hawk-Eye, apologized after the events in the Premier League match. "Hawk-Eye apologises to Spurs and Watford fans for the confusion caused."
"We are working together with the Professional Game Match Officials Board [the body responsible for professional match officials in England] and the Premier League to understand the root cause of this problem and propose a series of measures to ensure it won't happen again."
It's the first time Hawk-Eye, which also supplies VAR in Spain's First and Second Division, has apologised for a mistake in the Premier League in its first season with the technology.