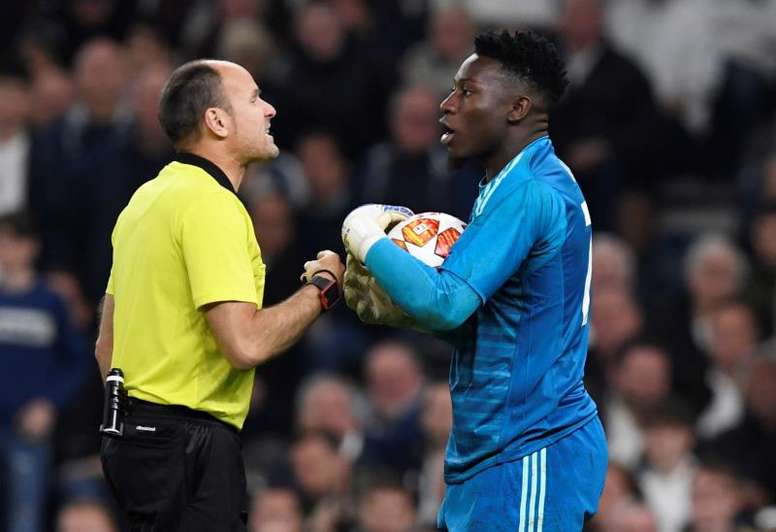 "Clubs don't have faith in black goalkeepers"
Racism is - unfortunately - jumping on the scene a lot lately. Balotelli was one of the last media victims in Brescia. He was seriously insulted and, finally, the fans of Hellas Verona were not punished after a change of heart in the Federation.
Ajax goalkeeper Onana has added to the conversation with his controversial comments: "Clubs do not have faith in black goalkeepers. That's a reality. It is not me who is saying it. You just have to look," said the Eredivisie player.
"I am not a specialist on training sessions. They have their reasons. They must think that black goalkeepers lack concentration then…"" explained the former Barcelona goalkeeper. Without citing official reports or data from any official organization, he presented his thesis.
The player is on the agenda of several of the best clubs in the world. One of the most recent to join the list of pretenders is Real Madrid, although he has also been linked to PSG, who have a famously large budget.